The Sims 4 infant update is almost here, and developer EA Maxis has given us a comprehensive look at all the adorable additions coming to the free PC game in just a few weeks. This huge free update includes a ton of new features centred around infants, and 'Sims Gurus' Graham Nardone and Morgan take us over the items, traits, gameplay details, and more in a Sims live stream.
First up is a huge bundle of items included in the update, which will all be available in build and buy modes. There's so much here that the team packs out two floors worth of items in all their various colour swatches. These include the first new bassinet added since launch, some cute bookshelves, some delightful rug designs, trays filled with baby gear and stuffed animals, giant llama dolls, and animal-themed laundry baskets and lamps.
We also get three sensory development toys that come with brand-new audio. There are cribs that can be upgraded as your infant grows into a toddler and a special 'travel crib' design. Fresh baby gate and playpen options come in a wide range of colours – these also include a new 'baby proofing' option that allows them to act as convenient ways to keep your kids in baby jail while the rest of the family comes and goes.
You'll now have the option to have a 'science baby' either alone or with a partner of your choice – regardless of whether you have a romantic relationship with them or not. This opens up much more potential for custom storytelling, "whether it's a same-sex relationship, something platonic, a surrogacy," or even more beyond that. It's a really nice touch to further build on the life sim aspects – and, as a slightly less realistic bonus, these babies arrive immediately, "because science!"
Newborns get a little love, too – they'll now have access to the full range of skin tones and eye colours, a small but incredibly welcome tweak. They've had a small visual and animation overhaul to help them look a bit younger, given the introduction of the infant life stage. In more great news, your Sims will now be able to keep holding babies while they perform other interactions and they'll automatically respond if the baby is crying.
Upon ageing up into an infant, you'll have a choice of six traits: cautious, sensitive, calm, intense, wiggly, and sunny. You can also build an infant from scratch with the complete Create-A-Sim toolset – hairstyles, clothing, the full works. There are plenty of cutesy clothing options including overalls, rompers, and hooded onesies, even special glasses and sunglasses for infants, and the option for a baby helmet if you want to keep them extra safe.
There are some new infant-related options coming for adults as well. Along with options for birthmarks, stretch marks, and caesarean scars, you'll now be able to toggle whether or not your sim is capable of producing milk, allowing them to breastfeed if they wish. We get a little look at some of the bathing interactions, where adults will test water temperature and play with the child as they wash them. There's also a high chair overhaul, so they should work much more smoothly for infants and toddlers than previously.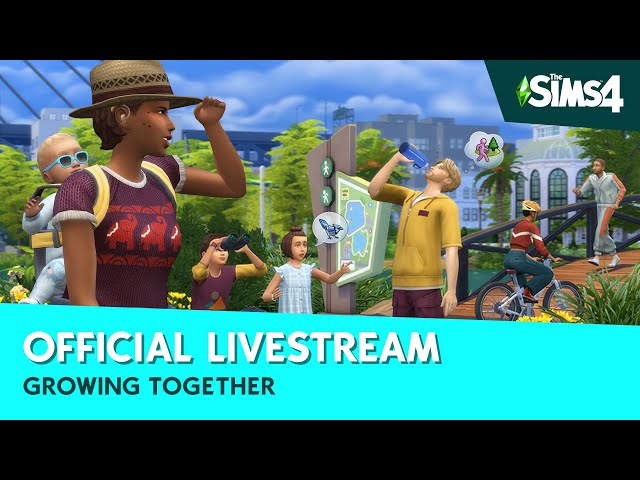 The Sims 4 infant update launches on March 14 for free. It'll be followed up shortly afterwards by the release of the paid The Sims 4 Growing Together expansion, which arrives on March 16 and focuses on the wider aspects of family life.
Make sure you're ready for action by taking a look at the best Sims 4 mods. If you want even more cute additions to your game, we've picked out the best Sims 4 CC packs for all your custom content needs. If you've had enough of managing money and needs, you can always turn to all The Sims 4 cheats for help.