The next expansion for The Sims 4 lets you live the island life. Island Living moves the action to a tropical island, and will come with all the kinds of activities you might expect to find in a paradisiacal setting in the middle of an azure sea.
Sims will be able to kick back and enjoy the recreational activities available at an island resort. There's sunbathing (and sunburn), fishing, and sand castle-building. Sims can have parties or explore the water on an Aqua-Zip (the Sims' version of a jet ski). And of course, there are tons of new clothing items and hairstyle options so that your sims look the part when they inevitably decide to make their stay on the island more permanent.
When they do, they'll have a few odd jobs to pick from in order to make a (virtual) living. Sims can walk right into the ocean and swim in Island Living, and so they can become lifeguards and dive instructors, or earn Simoleans by taking up professional fishing.
And there's more. Being that Island Living is set on a tropical island, there's an active volcano to contend with. EA said riskier Sims might be brave enough to build their homes close to its crater, but as you can see in the video below, it will periodically erupt.
Here's the reveal trailer: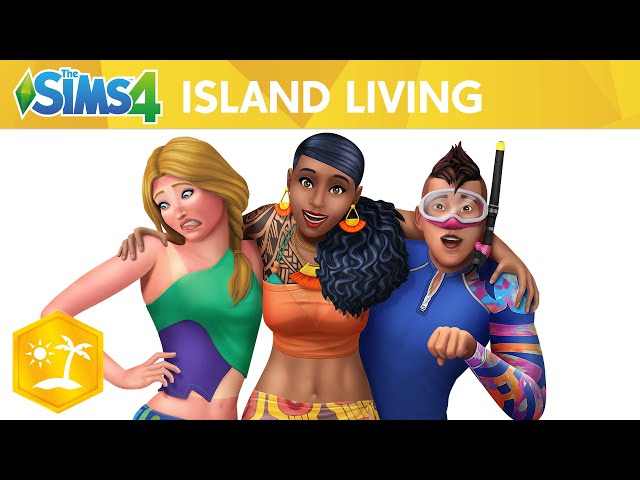 You will also be able to befriend local wildlife, which means that in The Sims 4, you will soon be able to pet a dolphin. That'll be even more interesting if you decide to create a mermaid character, which is another new feature arriving with Island Living.
The Sims 4: Island Living is set to launch June 21 for PC, and will arrive on Xbox One and PlayStation 4 July 16.
The virtual life: The best Sims 4 mods
EA also teased an upcoming game pack for The Sims 4 during today's EA Play presentation. Called Realm of Magic, it will launch later this year. EA said more details will be revealed for that in the next few weeks.