The Witcher Netflix TV series was announced over two years ago now, and now we're finally getting close to release. Filming has wrapped, it's due out later this year, and at last at a panel at San Diego Comic-Con moments ago we got the first trailer for the eagerly-anticipated adaptation.
You can see the full 2-minute trailer below, which gives our first and best look at the world of The Witcher, as envisioned by former Daredevil writer Lauren Hissrich. It certainly evokes that other popular fantasy TV show, Game of Thrones – but most fans would argue that the reason both that show and The Witcher are popular is because they manage to create a believable fantasy world.
The trailer introduces us to the titular Witcher himself, Geralt of Rivia, as played by Superman and Mission: Impossible actor Henry Cavill. You can see him do a lot of swordfighting, do an Aard sign, get a glimpse of his cat eyes – yellow, but not slits – and even watch him stare down a giant swamp monster. And yes – he does get his shirt off.
The trailer also introduces us to Yennefer (Anya Cholatra) and Ciri (Freya Allan), as well as the important parts both of them are going to play in the story. Yennefer in particular gets a full origin story, as the show reminds us – which the games occasionally forget about – that sorceresses in this world only look beautiful because they're using magic to look so.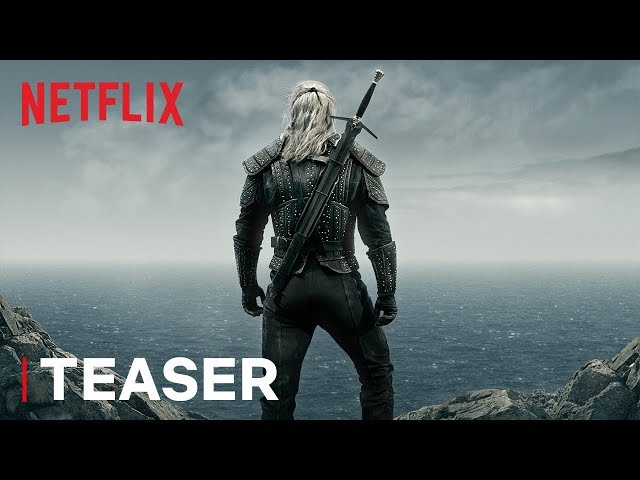 There was also a full panel for the show at SDCC, with showrunner Lauren Hissrich and a few of the show's stars – including Cavill – in attendence. According to movie site JoBlo Cavill was a big fan of the games, and called every day to audition for the role before the show was even greenlit. He also did all his own stunts.
Cavill is big gamer. This character is not your average hero. He doesn't treat everyone well – Henry Cavill #thewitcher #sdcc pic.twitter.com/7LQn4nuiZM

— JoBlo.com (@joblocom) July 19, 2019
Ciri also goes through a transformation in the show apparently, as her appearance in The Witcher 3: Wild Hunt – as a monster hunter with magic powers – comes long after the events of Andrzej Sapkowski's books, which the Netflix show is more directly based on. Allan's Ciri is younger, sheltered and more naive, and experiences real horror for the first time as she's forced to flee the encroaching armies of the Nilfgaard Empire.
Sadly, the one thing the panel and trailer did not reveal was exactly when The Witcher TV series will release on Netflix. We know it'll be later this year, but hopefully it won't be too late – as it's really looking rather good.