The Witcher 3 system requirements are the same as they were when the RPG game first launched. However, developer CD Projekt Red has since introduced new enhancements such as ray tracing for those with a suitably powerful gaming PC.
Meeting the Witcher 3 system requirements should be a doddle for most systems, as the game doesn't require the best graphics card to get up and running. In fact, an Nvidia GeForce GTX 770 or AMD Radeon R9 290 are plenty powerful to meet the recommended specs.
Minimum
Recommended
Resolution
1080p
1080p
OS
Windows 7 64-bit
Windows 10 64-bit
CPU
Intel Core i5 2500K
AMD Phenom II X4 940
Intel Core i7 3770
AMD FX 8350
RAM
6GB
6GB
GPU
Nvidia GeForce GTX 660
AMD Radeon HD 7870
Nvidia GeForce GTX 770
AMD Radeon R9 290
VRAM
2GB
2GB
Storage
50GB
50GB
That said, you'll need an Nvidia GeForce RTX 3070 or AMD Radeon RX 6700 XT at least to make use of the new Witcher 3 ray tracing update. CD Projekt Red has also implemented Nvidia DLSS and AMD FSR to help boost fps too.
RT off
RTAO/RTGI
All RT on
Resolution
1080p
1440p (DLSS/FSR)
4K (DLSS/FSR)
Preset
High
Ultra
Ultra
OS
Windows 10 64-bit
Windows 10 64-bit
Windows 10 64-bit
CPU
Intel Core i5 7400
AMD Ryzen 5 1600
Intel Core i7 8700K
AMD Ryzen 3600
Intel Core i7 9700K
AMD Ryzen 7 3700X
RAM
8GB
16GB
16GB
GPU
Nvidia GTX 970
AMD RX 480
Nvidia RTX 3070
AMD RX 6700 XT
Nvidia RTX 3080
AMD RX 6800 XT
VRAM
4GB
8GB
10GB
Storage
50GB
50GB
50GB
Upgrading to the best gaming CPU you can will also improve your frame rate, improving both your maximum and minimum frames per second. Just don't forget to pair your processor with 6GB of RAM, so you can experience one of the best PC games as the developer intended.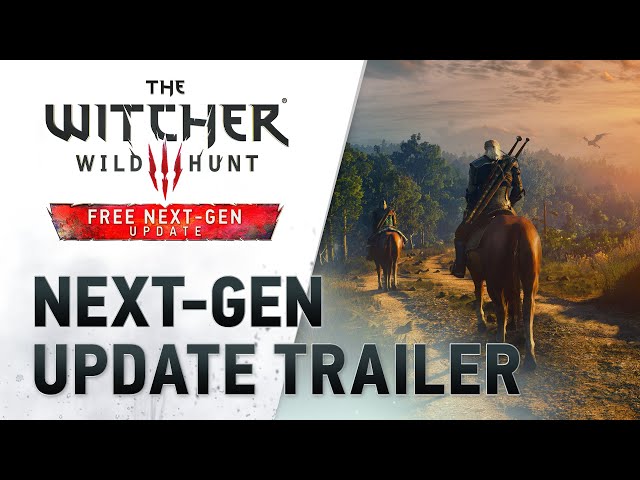 While The Witcher 3 will run on a hard drive, we'd strongly recommend playing it on the best SSD for gaming you have to hand, as it'll massively improve load times in the game.
Take the Witcher 3 system requirements test over on PCGameBenchmark to answer the question… Can I run The Witcher 3?