If Creative Assembly's Total War: Warhammer 3 has enticed you but never quite managed to ensnare you, it may do just that this weekend. The strategy game is completely free to play, and accompanied by a hefty discount if you do decide you want to pick it up.
Following Creative Assembly gifting all Total War: Warhammer 3 players the Immortal Empires campaign for free, it felt like it couldn't get any better – after all, Immortal Empires is probably one of the most ambitious strategy campaigns I've ever seen.
But it can, indeed, get better. Why? Well, Total War: Warhammer 3 is free on Steam from March 9 to 13, meaning you'll be able to try it out and get a feel for the absolute chaos you can cause.
That's not all, though, because if you try the game and decide that tearing through Nurgle's creepy spawn as a follower of Slaanesh is just too much fun, it's also 33% off on Steam for the duration of the weekend. This brings the price down from $59.99 USD / £49.99 GBP to $40.19 / £33.49.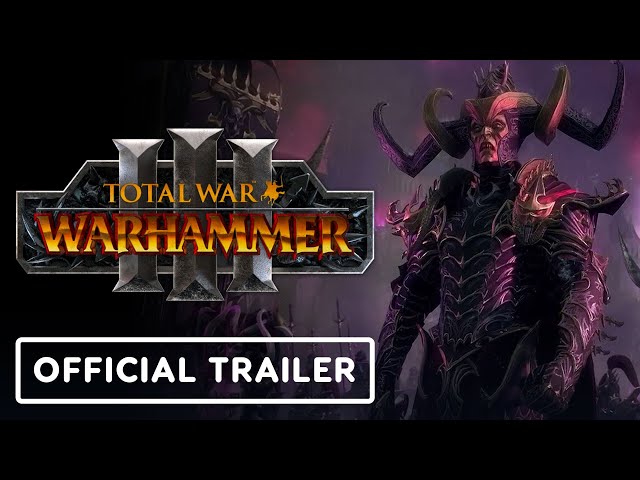 The discount applies to all of the DLC campaigns, too. Given Champions of Chaos and Ogre Kingdoms are the most recent campaigns, they're a little more expensive at $12.79 / £10.39 and $9.59 / £7.99 respectively.
All of the Total War: Warhammer I and II campaigns are also 50% off of their original price, and range from $4.99 / £3.99 to $9.49 / £7.99.
In our Total War: Warhammer III review, we praised not just the game's solo campaign, but it's multiplayer one, too, calling it a "revolution." It's polished, it's exciting, and it's just straight up fun to play. I'd advise diving in over the weekend and seeing if it's up your alley – but prepare to spend far too many hours commanding your legions.
If you're new to the series and not sure which faction to play as, we have a rundown of the Total War: Warhammer 3 races (although I will advocate for Slaanesh every time), as well as a list of all the Total War: Warhammer 3 DLC if you're looking to pick those up in the sale as well.