Toxic Commando has just been revealed at Summer Game Fest, and this upcoming FPS game is one you won't want to miss. It combines elements we're all familiar with, like disgusting mutant enemies and post-apocalyptic themes, to produce a visually stunning yet thrilling experience. Toxic Commando comes as the product of a collaboration between Focus Entertainment, Saber Interactive, and the legendary John Carpenter. Yes, that John Carpenter, the filmmaker renowned for producing some of the greatest horror movies to date.
If you look back fondly on 80s horror films like Halloween and The Thing, then Toxic Commando should be right up your alley. Inspired by those classic thrillers and others from the period, this FPS aims to let you and up to four of your friends team up against a supernatural outbreak wreaking havoc upon humanity. The game combines horror with humor to make for a more enjoyable experience.
Saber Interactive's Tim Willits spoke on the upcoming game saying that John Carpenter's "unique vision, unparalleled expertise in storytelling, and ability to create immersive atmospheres have helped us to elevate this all-new, 80s-inspired experience to the next level." John Carpenter himself summed up what many of us gamers feel, saying, "Look, I really like shooting zombies."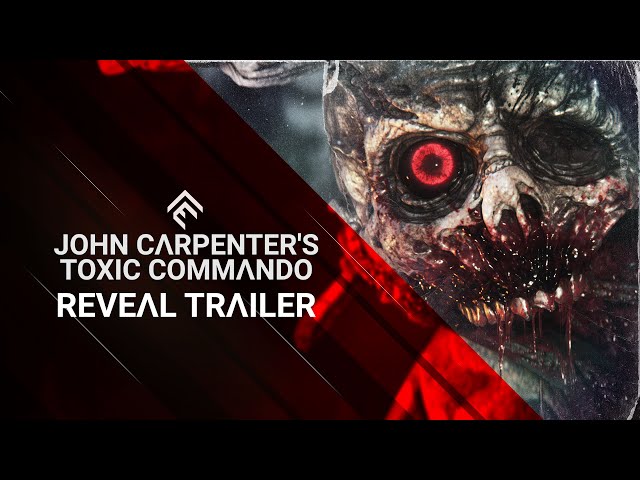 The story in Toxic Commando revolves around a future scenario in which an experimental attempt to harness the power of the Earth's core ended in a disaster. This disaster is none other than the release of the Sludge God, an eldritch abomination turning everything into an undead monster. The scientist behind the initial experiment aims to fix things, but he requires a team of competent, highly trained mercenaries known as the Toxic Commandos to do so.
This is where you come in. It seems as though Toxic Commando will shape up to be an intensely new, 80s-inspired horror experience. In John Carpenter's own words, "People are going to love this game."
This is a breaking news story as part of PCGamesN's ongoing coverage of the Summer Game Fest showcase on Thursday, June 8, 2023. We'll continue to update this page as and when additional information becomes available to bring you everything in one place as quickly as we can. Be sure to head over to our news hub for all the latest from the show.
You can also follow PCGamesN on Twitter and Facebook to stay up to date with the latest and greatest developments from this show, along with all the biggest PC gaming updates and more.