We've gotten a fresh look at Vampire: The Masquerade Bloodlines 2 thanks to a new extended trailer for the game that's debuted at today's Paradox Insider online showcase. It's the "prince's cut" of a previous 'Come Dance' trailer that offers us a cinematic glimpse at Hardsuit Labs' upcoming action-RPG up close – and an idea of what the Seattle vampire underworld will bring when the game's release date rolls around sometime in late 2020. Oh, and a glimpse of a special returning character, too.
"Enter the World of Darkness and rise through vampire society," the original trailer's description says. "Experience Seattle – a city full of alluring, dangerous, characters and factions. You are dead now but stronger, quicker, more alluring and with potential for so much more. Choose to be brutal and unflinching or cultured and seductive. Use charm, cunning, terror and sheer will to rise through vampire society. What monster will you be?"
Set to the timeless classic tune Danke Schoen by Wayne Newton, the trailer starts off with a pretty scary sight – human figures hoisted into celebratory positions around a Christmas tree by their cheeks, as a besuited figure with great hair dances around.
We then see various shots of the action-RPG game's nightlife, with spooky scenes of gothic Seattle, intense combat, and a vampire making eyes at her next dinner in a nightclub. And a special character makes an appearance at the end (which we've included in its own clip below)…
Take a look for yourself at the original trailer below: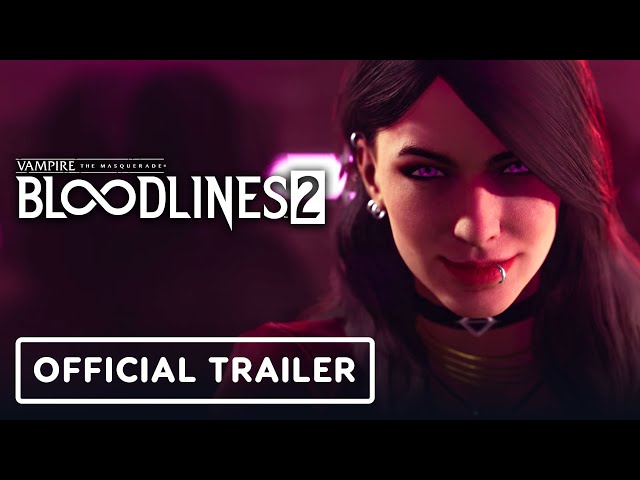 And the new character reveal just shown, following on from this:
If you're keen to see what else this year's showcase has brought, do check around the site for more from the show, or dig into our Guerrilla Collective and Paradox Insider news and announcements roundup for all the highlights.