Fans expected to hear about the Warframe Empyrean release date among tonight's Game Awards announcements, and in a roundabout way, Digital Extremes provided – Rebecca Ford took to the stage to confirm that Empyrean is available right now on PC. PlayStation 4 and Xbox One players will have to wait a bit longer for the update, but today those consoles get access to the Rising Tide update that sets the stage for Empyrean.
If you've seen the recent Railjack gameplay demos, you know the basics. The big focus of Empyrean is its massive, cooperative ship battles, where you and three other players trade off duties in space fights. You can pilot the titular railjack, man the cannons, fight off boarding parties, make repairs, or just fly out into space to invade enemy vessels or get into dogfights.
Empyrean also adds a new progression system called Intrinsics – a set of player-level skills that determine your abilities in various roles on the Railjack. The vessel itself can be upgraded with new powers and components, and yes, your Railjack is also open to the customisation you've come to associate with Fashionframe.
The launch of Empyrean came alongside a fresh trailer showcasing the co-op-focused new stuff.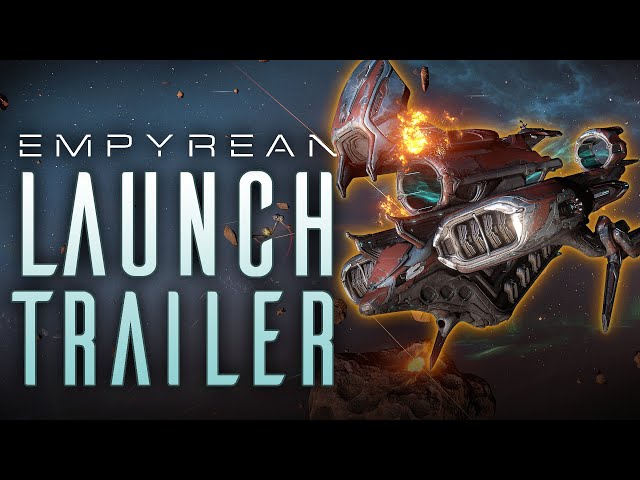 So what's next? Warframe cross-save – not cross-play – is apparently the top priority after Empyrean, so if you play on multiple platforms you're likely to get a fresh way to spread your time out soon.