October 14, 2020 You can get your hands on WoW: Shadowlands' pre-patch now.
At long last, you can now play World of Warcraft: Shadowlands' pre-patch. Blizzard began rolling out the update across several regions last night but it should be available wherever you are, more or less. We know what the pre-patch brings as Blizzard has been testing it on the PTR. You can also catch all the details on Blizzard's blog, but we'll go through the main things you need to know.
One of the handier explainers the developer provides is a table detailing how the level squish affects you. If you've been out of the loop, the pre-patch balanced levels, items, and stats against what's to come in the full Shadowlands release to make chasing new gear more meaningful. If your character was level 120, they'll be level 50 now, for example. Click the link above to catch the full table. There were some teething issues with the level squish when it was on the PTR as people couldn't solo Legion content anymore. That wasn't by design, though, and things should be working as intended now.
Blizzard has also explained that it's retiring the appearance change service due to several changes it is making. Now you should be able to hop to the barber shop to change your character's gender, hair, facial features, and so on. As such, the appearance change service has been given the old heave-ho from the Blizzard shop.
There's also the new player experience Exile's Reach. The pitch is simple: you're taken to a faraway island to learn the fundamentals of playing World of Warcraft as your chosen class. Heather had a go at it and came away with thoughts about how the new player experience shows us what World of Warcraft 2 could've been.
There's also a swanky new cinematic you can catch below – be wary of spoilers, though!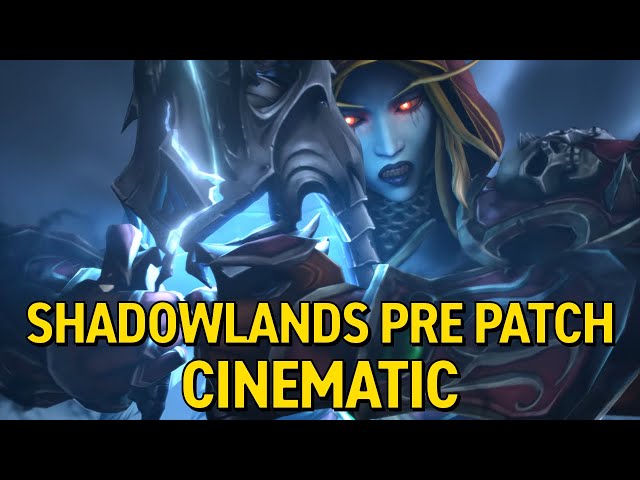 WoW: Shadowlands release date should still be happening this year but we don't know when. There are still some things you should do to prepare outside of the pre-patch, though, and we've whipped up a WoW: Shadowlands changes guide to help you do just that.