There's something pleasantly soothing about 'simulator' games like House Flipper, and now developer Image Power is adding a dose of class consciousness: Yacht Mechanic Simulator will let players find rusted out old hulks and rebuild them into glittering pleasure craft for the ultra rich. Did someone call T-Pain?
Yacht Mechanic Simulator follows a familiar loop established by publisher PlayWay's long list of sims – it's all about buying junk, fixing it up, and selling it for a profit, much the way many shows on HGTV are structured these days.
In Yacht Mechanic Simulator, of course, we're talking yachts. You'll be able to patch up holes in fibreglass hulls, refit ship engines with new batteries and wiring, sort out new propellers, and make sure the craft is generally seaworthy. Then you'll be able to take a decorator's eye to the interior, where you'll have your choice of accoutrements for staterooms, galleys, decks, and captain's control panels. As the trailer shows, you get an impressively granular level of control over item placement and colour choices, and it looks as though you can even choose the way you want each room lit.
Once you've finished renovating and repairing, it's time to take your newly-christened ship to sea for some tests.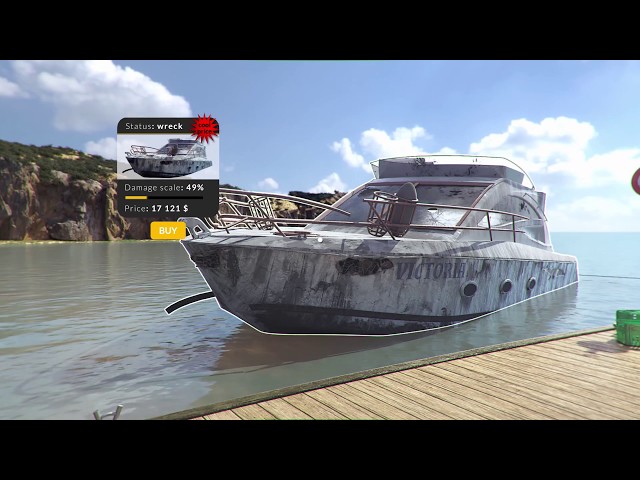 As you earn more, you'll be able to expand your business – work on multiple yachts at a time by buying more shop space, take on pricier contracts, and create bigger, glitzier craft. Everything looks convincingly plush and sharp, and even physics involved in piloting your yachts around the harbour look good.
There's no specific release date set yet for Yacht Mechanic Simulator, the developers only say it's coming 'soon.' In the meantime, you can add the game to your wishlist on Steam, the way you might with a real yacht.