That's it. AMD's CES 2020 press conference is over, but you can still catch up through the magic of on-demand video. What a wonderful world is the future. AMD announced Ryzen 4000 APUs, kicking off a whole generation of AMD-based laptops, and there's even a juicy new Radeon RX 5600 XT graphics card that lit up the Mandalay Bay conference room.
Yes, it's January and that means it's time for the tech industry to hit the ground running with the Consumer Electronics Show kicking off in Sin City itself. CES 2020 itself officially starts tomorrow, but we're already on the ground in Las Vegas prodding tech and stroking silicon. AMD hosted the first big PC press conference of the week before the show even started, filled with goodies for gamers and a 64-core Threadripper chip.
AMD promised to "push the envelope yet again to make 2020 an incredible year for high-performance computing" with it's CES 2020 announcements, so this is definitely one presser to tune in for even after the fact.
So, what did AMD bring to the show? Renoir APUs. The new processors will house a monolithic architecture, a departure from the chiplets used in last year's Ryzen 3000 chips, and paired with a mildly modified version of the Vega GPU architecture.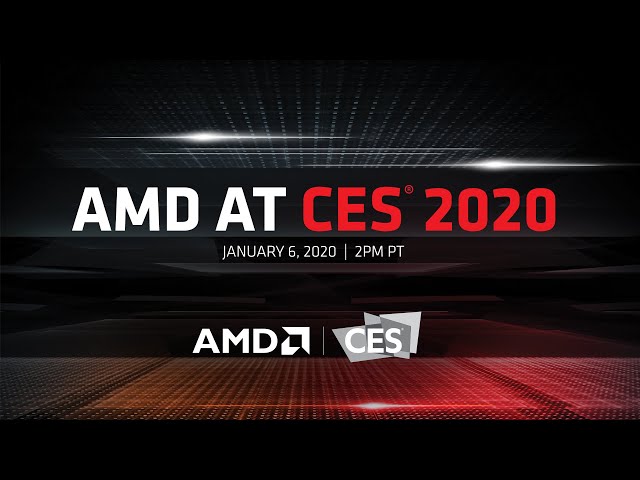 The AMD Renoir APUs will likely top out with the full eight-core, 16-thread Ryzen 7 4800H that has been leaked from Asus' new Zephyrus range of AMD-powered laptops.
That's being matched by Intel, with the announcement that its Comet Lake H-series chips will also feature an octa-core chip with HyperThreading, but one which will break through the 5GHz barrier by some margin. Nevertheless, AMD believes it's got them beat.
On the graphics front we saw the AMD Radeon RX 5600 XT GPUs on show – the worst-kept secret in graphics having been regularly leaked over the last few weeks.
Oh and to top it all off AMD's offering a new Ryzen Threadripper chip with 64 cores and 128 threads, the 3990X. That'll set you back $3,990, too.