We finally have our first in-depth look at the Armored Core 6 PvP multiplayer, as a two-and-a-half-hour FromSoftware and Bandai Namco stream of the mecha robot game helps us gear up for the Armored Core 6 release date. With Armored Core 6 seeing FromSoft shake off its Dark Souls and Elden Ring expertize for the first time in a decade, new footage and details have been ramping up with the game around the corner.
From everyone's favorite Dark Souls lore explainer Michael 'VaatiVidya' Samuels to multiple PvP matches, there's a lot in this Armored Core 6 showcase. Multiple streamers were also brought on to showcase live Armored Core 6 gameplay during the event, giving us our clearest and most uncut look at the game yet.
During the 'FightinCowboy' gameplay, we also saw that you can actually resupply in the middle of missions with drops, which gives me definite Dark Souls bonfire vibes, that's for sure. Streamer 'Oroboro' also took on the Smart Cleaner boss, which I can only describe as an open furnace with cylindrical grinders that are so hot they glow bright orange.
The show's highlight was undoubtedly our first look at Armored Core 6 PvP though (at the 1:08:00 mark), as we saw both the 3v3 and 1v1 matches filled with brightly colored mechas and some of the most fast-paced and chaotic gameplay I've ever seen. The PvP gameplay lasted for the rest of the stream, so we got around a whole hour of footage from Armored Core experts.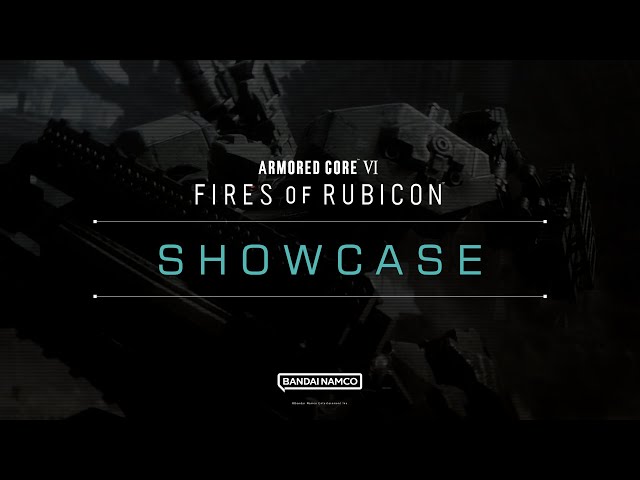 I've been most intrigued by the prospect of Armored Core 6 1v1 matches if I'm honest, as it feels like the closest thing to the halcyon days of getting invaded out of nowhere in Dark Souls. It's lucky for us that the stream closes out with a 1v1 between FightinCowboy and Oroboro at the 2:14:51 mark then.
With just two minutes on the clock per round and a flat circular arena, the 1v1 experience really channels classic fighting games, with aggression and defense a key part of your strategy.
If you want to snag your PC copy in advance after seeing this high-octane gameplay, we've got an incredible Armored Core 6 sale that knocks 13% off the full price of the game for a limited time. We've also got everything you need to know about the Armored Core 6 bosses, as they're going to prove to live up to that traditional FromSoftware challenge.
In the meantime, we've broken down the best games like Dark Souls to help you get prepared for what FromSoftware's got cooking alongside some in-depth Armored Core 6 system requirements so you can make sure your rig is up to the challenge.