Assassin's Creed Mirage is taking the Ubisoft stealth game series back in time. Not just in a historical sense, but also to the Assassin's Creed games of old that are less RPGs and more about sandbox sneaking. To that end, Assassin's Creed Mirage takes on a lot of different inspirations in how it wants to revolutionize the series, with Ubisoft wanting to make you feel more like a samurai and Jedi when the Assassin's Creed Mirage release date finally comes around.
With revamped animations, Assassin's Creed Mirage looked in some unlikely directions for its visual flair, which you should be able to see when the game releases.
"We created our own pillars within the animation. So fluidity, you need to be precise and efficient with his moves – we didn't want to linger," Assassin's Creed Mirage animation director Benjamin Fox explains.
"You can move from one attack to another very quickly. In terms of fighting style, that's quite a broad question. What we did do is obviously use the original Assassin's Creed [games] as points of reference, but we also look at other stuff. We looked at samurai, we looked at Jedi for the way that swords and lightsabers are handled."
If you want to see what Fox is talking about in action, our first proper look at Assassin's Creed Mirage gameplay shows us exactly how protagonist Basim will move, sneak, and fight.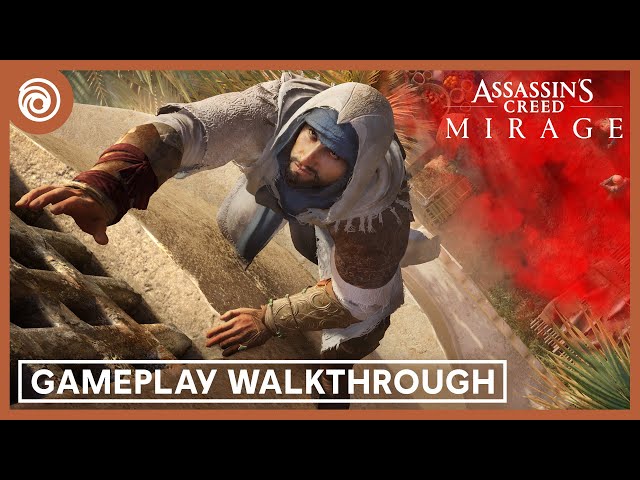 While it doesn't look like Assassin's Creed Mirage is going for the Unity style of animation with its parkour and movement systems, that doesn't mean the movement of Mirage isn't being designed to all flow together smoothly.
"We did quite a lot of work under the hood to smooth out transitions, to make sure the flow between certain maneuvers was functioning in a clean and fluid way," Fox tells GLHF.
From what I've seen of Mirage, I'm really excited for Ubisoft to take the series back in time. Bringing the scale of Assassin's Creed back to where it started allows the team to delve into animations, the world, and how the story is told in different ways, and when we finally get our hands on Basim's adventure I'm eager to see what that means for the finished experience.
More classic elements of the series also return in Mirage, as Assassin's Creed Mirage customization is set to bring back the outfit dye feature, while a gameplay filter wants to remind you what playing Assassin's Creed in 2007 was like as well.
We've got a lot more games you can play while you wait for Assassin's Creed Mirage as well, as we've picked the very best open-world games on PC alongside the biggest RPG games too.