Assassin's Creed Mirage includes what many can only describe as a teleport ability. With the Ubisoft stealth game finally showing off some gameplay recently, this brief clip has been on many Assassin's Creed Mirage fans' minds, and it looks like we've finally got an answer directly from Ubisoft about the mechanic ahead of the Assassin's Creed Mirage release date real soon.
The incredibly brief clip during the Assassin's Creed Mirage gameplay reveal shows Basim marking multiple enemies, only to then essentially teleport between them when taking them out. It appears to function similarly to Splinter Cell's mark and execute mechanic, except you use a hidden blade instead of a gun, which you can see below.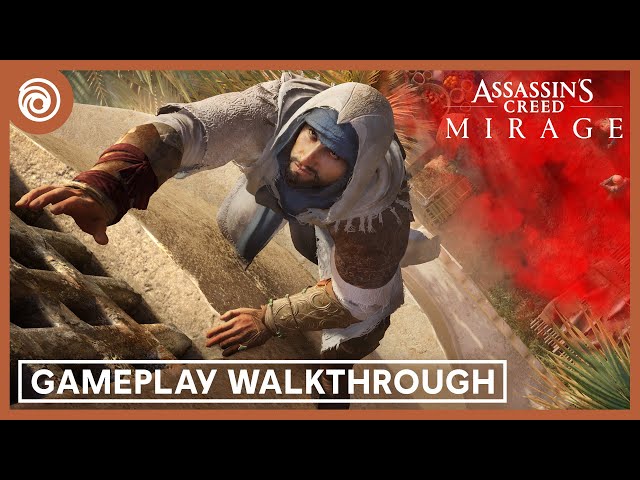 "Assassin Focus is a mechanic similar to Double Assassination that controls the flow of multiple targets in close proximity with Basim's concentration," Assassin's Creed Mirage animation director Benjamin Potts says.
"Assassin Focus was also created as a movement opportunity for the protagonist that has never been seen before, in order to express Basim's agility. It took me a lot of different ideas and prototypes to get here. At first, it was too powerful, but I was able to build up the gauge by succeeding in stealth, and then I was able to use it, and it was sublimated into Assassin's Creed-like skill.
The "Assassin's Creed protagonist is a human and not a superhero," Potts continues. "So we've done a lot of work to ensure that multiple assassinations can be done with smooth transitions while still being ground-based."
Keep in mind that this 4Gamer interview has been machine translated and we've edited parts of what was said for clarity.
We've also already heard about how Assassin's Creed Mirage wants you to feel like a samurai, and how a brand new Assassin's Creed Mirage gameplay filter wants to take you all the way back to 2007 as well.
While we all wait for Mirage to finally come out, you'll want to check out the best open-world games currently available on PC, alongside the greatest RPG games you can play right now too.