Baba is You, the rules-bending puzzler from indie developer Hempuli Oy, will be getting a built-in level editor next year. Given the fact that Baba is You is all about 'editing' elements of the game itself, that's not a huge surprise – but what's perhaps more unexpected is that using the level editor, you'll be able to share you own custom-made conundrums with players on any other platform.
Hempuli Oy announced the level editor in a tweet earlier today. "Baba is You will get a level editor in 2020, and it'll feature online level-sharing!" they write, adding that more details will be available later.
Fans had questions immediately, of course, and the developer was kind enough to field a few. One player asked about cross compatibility – Baba is You is available on Steam and Itch.io, as well as on the Nintendo Switch.
"Yes, the online level selection will be the same for all platforms it's available on," Hepuli Oy replied. That suggests, rather definitively, that levels created in Baba is You's editor will be uploaded and downloaded from the same servers, so you'll be able to swap creations with your friends no matter where they're playing.
Here's a new trailer announcing the level editor, as a fun bonus, courtesy of GamesRadar+.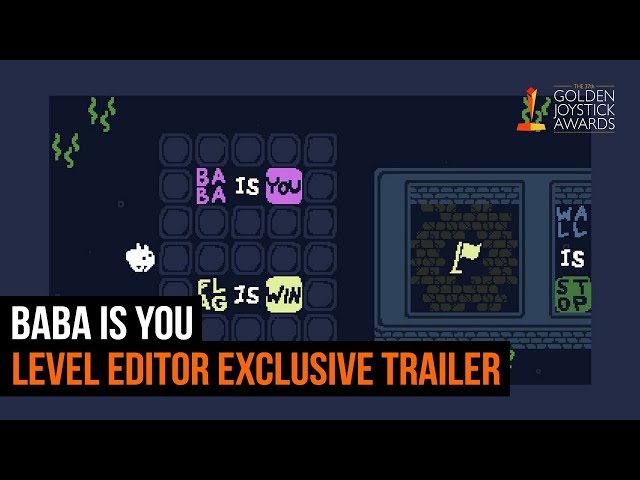 Basically, you are – or at least, you begin as – a vaguely sheep-like sprite called Baba, and it's your job to push words and operators around in order to create a set of rules that lets you reach the end of a level. It gets weird – and challenging – very quickly, and it's one of the more creative puzzle games out there right now.
If you've gotten through all of the included levels, bless you. And now you have potentially infinite levels to look forward to. We hope there's some kind of rating system included in the online sharing component so players can easily find the best user-created levels, but we'll find out more when Baba is Ready.