Baldur's Gate 3 director Swen Vincke at Larian is a bit surprised that the colossal DnD RPG has been received so well in a year filled with stiff competition, mainly because the team "didn't compromise" on the vision it had for the game. With Tears of the Kingdom, Final Fantasy 16, Phantom Liberty, and Diablo 4 just some of the RPGs that could rival BG3 this year, the adventure in the Forgotten Realms still comes out on top.
Baldur's Gate 3 has won six awards at the Golden Joysticks, with the celebratory period for the game from the industry likely to extend into The Game Awards next month. The BG3 ultimate GOTY award might not come as a surprise to many, but it did to Vincke and Larian, with Vincke talking about the competition after the team won all those awards.
"That's the thing that you would never expect because we didn't know, we didn't compromise a lot. You know, we tried to make everything as approachable as possible, but we didn't really compromise on it," Vincke tells GamesRadar. "So the common wisdom would be 'compromise to make it accessible to a large audience.' So that shows you the intelligence of the gamer audience, which is really a good thing."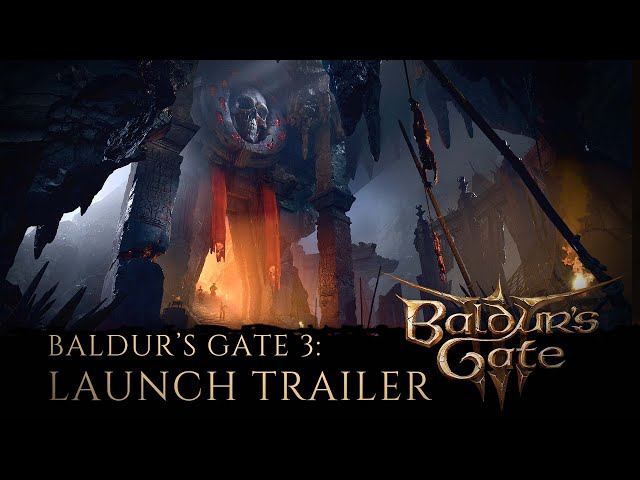 2023 has been an incredible year for RPG games but, as even our own Baldur's Gate 3 review says, this is one that stands tall above the rest. BG3 is a big and complex game, but as Vincke says it's Larian's commitment to not compromising on its vision – which conventional wisdom might say you should to widen your audience – that has given the game such a massive audience in the first place.
The tail end of Baldur's Gate 3 on Steam alone should be proof of that. Yes, it's a very long game that keeps players engaged, but single-player experiences, even RPGs, often experience a big drop-off after launch. BG3 is still getting hundreds of thousands of players a day three months after launch, though, and that's in part because the complexity of what Larian has built resonates with so many people. If the team compromised more, we could be looking at much lower numbers.
While Larian has worked with DnD owner Wizards of the Coast to make BG3 a reality, the team has also published the game itself. Vincke has said that Wizards were more hands-off than you might expect, and if you couple this with a long time in early access where Larian could amass and take action on player feedback, the success of Baldur's Gate 3 becomes less and less surprising.
If you've got a renewed sense of purpose and want to return to BG3's Sword Coast, we've got all the best Baldur's Gate 3 mods to overhaul your experience, alongside the best Baldur's Gate 3 builds to compliment your playstyle too.
You can also follow us on Google News for daily PC games news, reviews, and guides.