Baldur's Gate 3 director Swen Vincke is already "busy" on a new game. The Larian founder and BG3 lead says that for him personally work is finished on the DnD RPG game, but that it will be continually supported with more patches. Meanwhile, Vincke says he is going to "move onto the next game," as Baldur's Gate 3 continues to find huge success on Steam Deck and launches on the PlayStation 5.
As we discussed in our own Baldur's Gate 3 review, BG3 is one of the best games of this year, and has received enormous critical and commercial success in response. Nevertheless, Larian founder Swen Vincke, who directed Baldur's Gate 3, confirms that he is moving on from the DnD game and is already "busy" on the next project.
"Every game developer will tell you that when you've finished there's this black hole," Vincke tells the Dungeons and Dragons YouTube channel. "You've been working towards this cliff, and you reach the point and it's like 'now what?' You have to take time for yourself. When people ask what's next, it's a break. But you're already thinking about the next thing because you've been sitting on it for some time already, so there's a lot of stuff that's moving in that direction, and an eagerness to start working on it."
"I'm busy on the next game," Vincke tells the Dungeons and Dragons YouTube channel. "The PS5 version is shipping – we just uploaded it – so I'm done. So, I'm going to move onto the next game. The other team is going to be working on patches and stuff, but for me personally, this creative path is done now. I'm closing the chapter."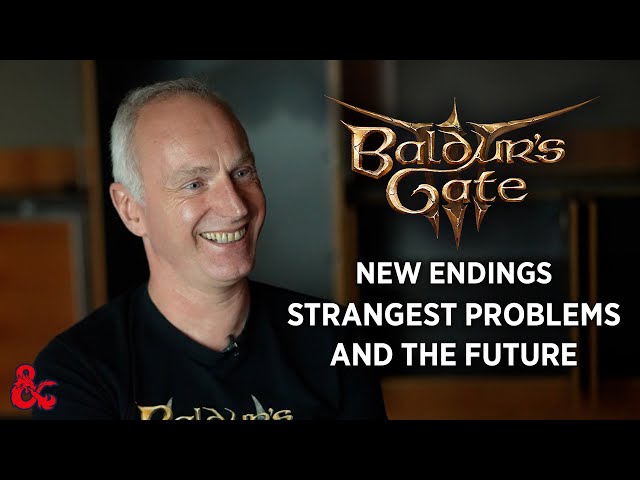 Vincke also discusses Larian's original concerns about Baldur's Gate 3, saying the studio was worried that the game might break, or that it would receive lower review scores from critics.
"We were worried it was going to score six out of ten or seven out of ten," Vincke says. "There was going to be a bug or it was going to break down. Everyone's going to hate it. That was our mentality going in. We were afraid of that. It's a very big game, so we knew stuff could go wrong. We didn't expect it to go this well."
Vincke recently confirmed that the companions in Baldur's Gate 3 were originally much more sexually suggestive owing to a bug. Meanwhile, BG3 has brushed aside the likes of Elden Ring and Stardew Valley to become one of the most-played games on Steam Deck.
If you're looking for more, check out some of the other greatest Baldur's Gate 3 mods. You should also take a look at the best Baldur's Gate 3 builds, whether you're trying the game out for the first time or returning for another playthrough.