August 17, 2023: We checked for new BattleBit codes and Steam keys.
Are there any BattleBit codes? With the massive multiplayer FPS game launching into early access, much to our delight, we were also wondering whether there was a way to gain more in-game rewards, cosmetics, weapons, and more.
BattleBit has toppled the likes of CSGO and Starfield to become Steam's top seller, so we've been searching for all of the latest codes for cosmetics, weapons, and other freebies. As time passes, we'll update this guide with the most recent information about BattleBit Remastered codes and what they offer.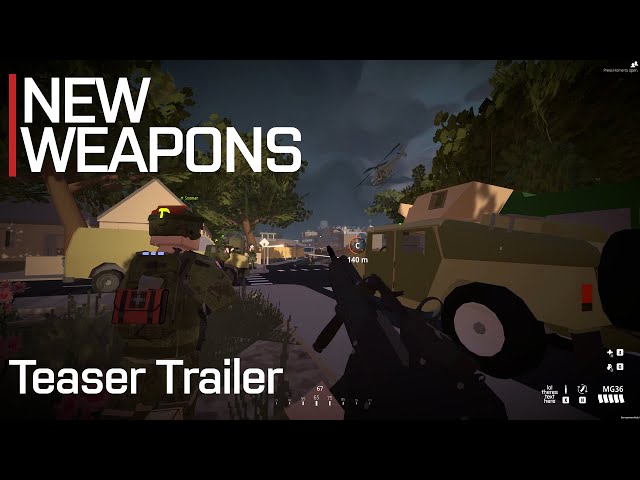 New BattleBit codes
BattleBit codes aren't available in-game right now, and there isn't a code redemption system in place. That could change down the line, as BattleBit only recently entered early access.
Prior to the early access release, some players were given free game codes and supporter packs for being among the first to back the game via its Patreon. This supporter pack includes an exclusive skin set for armor parts and weapons. It also features extras for unreleased in-game content, which will be unlocked once the items are public.
How do I redeem BattleBit codes?
Right now, BattleBit does not feature a code redemption system. If one is added down the line, we'll detail step-by-step instructions on how to earn free rewards right here.
Where do I get BattleBit codes?
We'll be the first to update our guide once codes and in-game rewards get added to BattleBit. In the meantime, you could keep checking the game's official Twitter page, or join the Discord.
Free BattleBit Steam codes
Recently, some high-profile figures in gaming, such as Jake Lucky, have been listing free BattleBit Steam codes on their social media pages for the fastest-fingered gamers to redeem. At present, all of the codes given by Lucky have been redeemed, but as soon as a fresh batch drops we'll update our page.
Here's how to redeem a free BattleBit Steam code:
Open Steam and log in
Click 'Games' in the top menu
Click 'Activate a product on Steam'
Type in the code and hit enter
You'll see a success message and an option to install the game
Shoot away!
While you're waiting for the devs to work on the codes system, if they ever do, you might also want to check out which platforms BattleBit is on if you're wanting to kick back and relax whilst blowing some low-poly brains out. It might not be free, but it sure is fun. Don't forget to check out our Battlebit guns tier list to see which weapons you should be using on the battlefield.