BattleBit has done very well on Steam. Currently just below Baldur's Gate 3 as the platform's third bestseller, at launch it even managed to dislodge Valve monolith and rival multiplayer FPS game CSGO as Steam's number one. Now, one BattleBit developer explains how profits from the Call of Duty and Battlefield-like will be directed, as well as discussing the possibility of a battle royale mode and the introduction of a Counter-Strike-style skin and cases economy. Get the best BattleBit guns ready. The Steam shooter is about to get even bigger.
Created by a trio of independent developers, the full version of BattleBit launched in June, rapidly beating both CSGO and Starfield to the top of the Steam charts. Now, in a recent Q and A, one of the game's creators, 'TheLiquidHorse,' explains how the money made from BattleBit's highly successful launch will be used to support the game in the future.
"With how wildly successful the game has become, what are you planning to spend all the money you're making on?," one BattleBit fan asks. "Any bright orange Lamborghinis in your future?"
"The game," TheLiquidHorse replies. "Majority of it will stay with the game. We will only take a small portion to make this a living now. I'm a big car enthusiast but sportscars will still remain a dream." TheLiquidHorse also reveals that BattleBit was in development for seven years, and that they have never met the other developers in real life, having worked with them exclusively over the internet.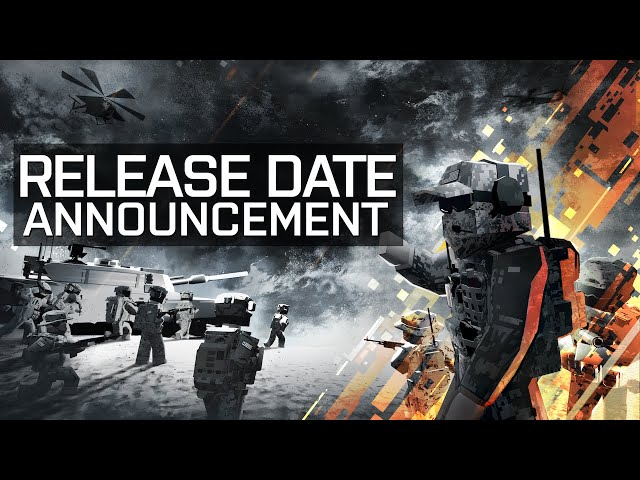 The developer also shares plans regarding a battle-royale mode for BattleBit and the possible introduction of CSGO-style weapon skins and cases in the future. On both counts, TheLiquidHorse says this will not happen, replying with "negative, not a BR fan" when asked about battle royale, and a simple, emphatic "nope" in regards to creating CSGO-esque cases and a skin marketplace.
TheLiquidHorse also says that more armors are coming to BattleBit, but that the team is unlikely to implement fighter jets as "our maps are too small for proper dogfights." The developer also discusses the implementation of VR, saying "we don't plan to bring the game to VR. This would just be something for the sake of making money. There would be no enjoyment in playing VR. It's just too much chaos."
Make sure you get all the best BattleBit gadgets before heading into the fray. You'll also want to check out the latest on BattleBit codes to get free gear and more.