How does the Battle Pass work in MW3? Most service games now come with a Battle Pass as standard, and it's one of the best ways to keep yourself coming back to your favorite game time and time again. Cool new skins, in-game currency, and other rewards to show off your prowess… they're pretty much the main reason we game.
With the MW3 and WZ Season 1 release date just around the corner, there isn't much time to plan your way through the battle pass and pick what you'll go for first. Read on to learn how to earn Battle Pass rewards, and when the first MW3 Battle Pass will drop.
When does the MW3 Battle Pass come out?
The MW3 Battle Pass release date is Wednesday, December 6, 2023 – the day after MW2 Season 6 ends. The first Modern Warfare 3 Battle Pass will arrive with the launch of Season 1, which is on the same day.
Each Modern Warfare 3 Battle Pass lasts as long as the season it's a part of, which usually varies between around six and 12 weeks. There's lots of new content arriving in MW3 Season 1, so we hope we get long enough to enjoy it all – and reap all of those rewards.
The most recent update regarding Season 1 came in a Call of Duty blog post, in which developers announced which content will arrive alongside the new Battle Pass, including new maps and modes, and what to expect from the Warzone Urzikstan map.
New Battle Pass weapons
Of the five new additions to your Modern Warfare 3 armory, three of these will be available to unlock within the Battle Pass.
The new MW3 and Warzone Battle Pass weapons and their corresponding sectors are:
XRK Stalker – sector A4
RAM-7 – sector A7
Stormender – sector A12
What is the fastest way to unlock Battle Pass weapons?
With the main draw for many being the new weapons, you may be wondering what the most efficient route through the Battle Pass is. It turns out, you can unlock all three of the new Battle Pass weapons in only seven sectors, with the fastest order being:
A2 > A4 (XRK Stalker) > A8 > A12 (Stormender) > A5 > A6 > A7 (RAM-7)
MW3 Vault Edition Battle Pass
If you purchased MW3 Vault Edition, you may be wondering where your Battle Pass and tier skips are. Don't panic, the Battle Pass included in the Vault Edition refers to Modern Warfare 3. Since the Battle Pass currently available is the tail end of MW2 and Warzone Season 6, you have to wait until MW3 season one for your free access. That said, it will give you more time to get the most value out of it.
Blackcell is also included in the Vault Edition, so if you have purchased the Vault Edition, you are automatically granted the full Blackcell Battle Pass when Season 1 starts. Take a look further down this page for more on Blackcell.
How does the MW3 Battle Pass work?
The Modern Warfare 3 Battle Pass is a map with multiple 'sectors', just like in MW2 and Warzone. Each sector contains five tiers, and connecting sectors can only be unlocked once an adjacent sector has been completed.
Within the parameters of unlocked sectors, you can choose your rewards as you see fit and can plan your route around the map to prioritize the rewards you want most. Leveling up your Battle Pass is as you'd expect: earn XP to complete a tier. However, unless you have auto-rewards on, you are given a token for every tier unlock, which is then used to purchase a sector tier.
Modern Warfare season zero
As of the Modern Warfare 3 release date, the MW2 and Warzone Season 6 battle pass has carried over to MW3, so if you were playing MW2 or Warzone, you can continue to level up your existing battle pass in Modern Warfare 3 until the next pass arrives in December. If you haven't started the Battle Pass at all, you can unlock it now – just be warned that you don't have long to complete it.
Free tiers vs paid tiers
You don't have to pay for the MW3 Battle Pass, but you are limited to which rewards you can claim without the paid track. There are still some great rewards available to those on the free track, including new weapons and weapon blueprints. To progress through the free track, you must still redeem every free item in each sector to move on to the next.
You can upgrade to the paid track at any time, and instantly unlock five 'Instant Reward' sector bonuses. Upon completing the full Battle Pass, paid players also receive the 'Completion' sector for another five bonus rewards. Each sector also contains items, such as CP, that can only be obtained through the paid track.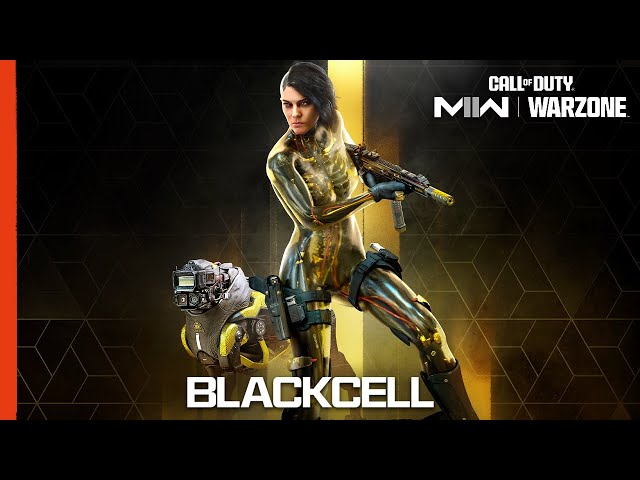 How much does a Modern Warfare 3 Battle Pass cost?
Each Modern Warfare 3 Battle Pass costs 1,100CP, which is the same amount that can be collected by completing the Battle Pass. As such, once you purchase the first battle pass, you can continue to unlock future Battle Passes with your earned CP – as long as you don't spend it on store bundles first. 1,100CP costs $9.99, €9.99, £8.39, or the equivalent in your local currency.
Is the MW3 Battle Pass worth it?
The answer to this fully depends on whether you have the means to afford the paid Battle Pass. That said, if you can, we'd still only recommend purchasing it if you are sure that you can complete the Battle Pass within the season. If so, and you earn the 1,100CP required to purchase future Battle Passes, then it is worth the one-off cost.
While all items are purely cosmetic, and there are no pay-to-win rewards in the Battle Pass. Weapon blueprints are generally the most valuable rewards, especially if you aren't familiar with the best MW3 guns, or don't already have a firm favorite of your own. These weapon blueprints come with exclusive camos, so they look pretty cool, but they are also set up with a loadout of attachments that make them pop.
What is the Blackcell Battle Pass?
For an extra cost, you can unlock even more MW3 Battle Pass rewards with Blackcell. You can upgrade to Blackcell any time during the season to receive bonus rewards and CP, some of which are unlocked in normal Battle Pass cells, such as Blackcell-exclusive variants, while the big ticket items are available at purchase.
Based on store bundle prices, Blackcell items are valued at around 7,000 CP, including 2,200CP, and the Blackcell pass costs $29.99, €29.99, £25.99 and includes the base Battle Pass, provided you haven't already unlocked it. In the store, 7,000CP are valued at $74.99, £63.99.
That's everything you need to know about the MW3 Battle Pass for now – possibly the most complex and rewarding Battle Pass out there. In the meantime, we recommend getting to grips with the MW3 maps before new ones are added, and fixing up the best Modern Warfare 3 loadouts available to you as you level up. If you are looking to level up fast, take a look at our guide on how to get MW3 Double XP tokens, helping you get those Prestige levels fast.