Call of Duty's most iconic map was actually left in the FPS game by accident, it turns out. While we all have fond memories of a certain Call of Duty Modern Warfare map from back in the late 2000s, developer Infinity Ward has casually revealed that it meant to take the map out ahead of CoD 4's release, but that someone on the team just forgot to do it.
Everyone has their favorite Call of Duty map, and I'd hazard a guess that the original 2007 Modern Warfare's Shipment is high among many of our lists. The tight corners and claustrophobic shipping containers make for one of the CoD series' most tense and chaotic maps, and it also helps that it's come with many Call of Duty games since Modern Warfare.
You'll be shocked to hear then that Shipment was never actually supposed to be in Modern Warfare 2007 in that form when it was released, as explained by a developer at Infinity Ward.
"There's little happy experiments. Things that worked out, things that didn't work out for whatever reason. I think the bane of my existence is Shipment," multiplayer design director Geoff Smith tells Dexerto.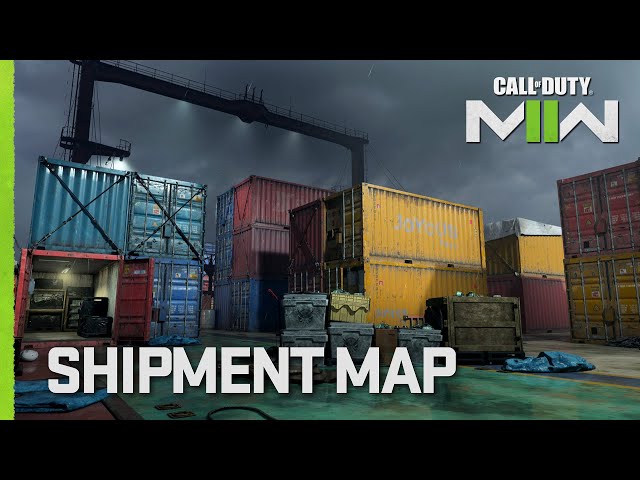 Shipment started out as a "split-screen map, back when that was a thing," according to Smith, where it then found its way into the "playlist script" of Modern Warfare as Infinity Ward used it for internal testing.
"Our MP lead at the time, when we went live, forgot to [pull] it out and there was no going back. That was truly an accident," Smith adds, with Call of Duty's most iconic map cemented in history, albeit completely by accident.
If this story has you taking a trip down memory lane you can snag almost every Call of Duty dirt cheap right now, but be warned that there are only a few hours left on the clock to pick them up, so you'd better act fast. Then you can check out this huge Black Ops 2 Zombies mod that restores a load of the cut content left out by Treyarch, which is a treat for all Zombies fans.
While you're riding the Call of Duty hype we've got a breakdown of the best multiplayer games, alongside all the essential free Steam games you should get in your library while you still can.