Cities Skylines 2 PC performance does not meet the targets and benchmarks that publisher Paradox expected, but the game will be released on schedule anyway, with improvements set to follow in the "coming months" after launch. Cities Skylines 2 mods will also have a "basic framework" on release, that, again, will be iterated on throughout CS2's post-launch lifetime.
The Cities Skylines 2 release date is almost upon us, with the city building game sequel expected to improve every fundamental feature from the landmark 2015 original. From Cities Skylines 2 maps to Cities Skylines 2 DLC, we know a lot about CS2 already. However, Paradox says that the Cities Skylines 2 PC performance is not in line with original expectations and benchmarks, but "for the long-term of the project," launching the game on schedule is still "the best way forward."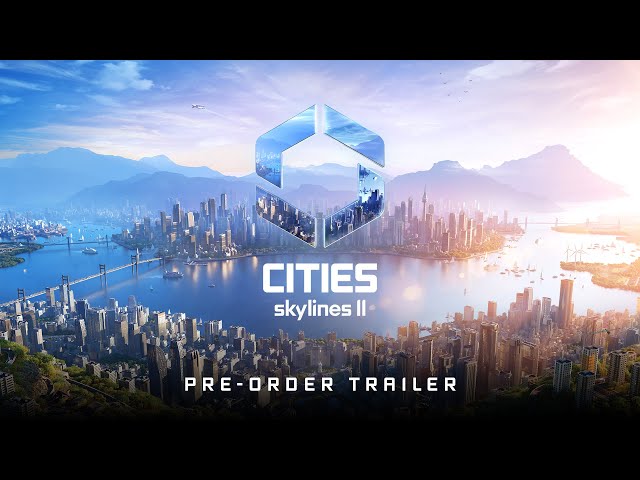 "We've noticed the concerns raised about Cities Skylines 2 performance," Paradox says. "As we've always believed in transparency, we'd like to further shed some light on the current state of the build. Cities Skylines 2 is a next-gen title, and naturally, it demands certain hardware requirements.
"With that said, while our team has worked tirelessly to deliver the best experience possible, we have not achieved the benchmark we targeted. In light of this, we still think for the long-term of the project, releasing now is the best way forward.
"We will continually improve the game over the coming months, but we also want to manage expectations on performance for the coming release. Our ambition is for Cities Skylines 2 to be enjoyed by as many players as possible, and we're committed to ensuring it reaches its full potential."
Paradox also outlines plans for Cities Skylines 2 mods, saying that the framework for mod creation and implementation will be "basic" at launch, but that an entirely new modding platform will enable players to create and share their work more easily.
"While the modding tool will have a basic framework at its inception, we are dedicated to its continuous expansion and enhancement, making it a central focus of our development efforts moving forward," Paradox says.
"We're introducing Paradox Mods as the new mods platform for Cities Skylines 2. One of the core reasons for this is its inclusivity; modding capabilities will be extended to players across platforms – both PC and console – aligning with our commitment to provide as many as possible with the opportunity to modify and enjoy the game."
Check out the full Cities Skylines 2 system requirements, which have recently been revised. You can also try some of the other best strategy games on PC.