Cities Skylines 2 is beginning to look like one of the most realistic city-building games of all time. Between roads, traffic, city services, utilities, housing, the economy, and even social networking, Colossal Order and Paradox have seemingly overhauled every facet of Cities Skylines 2 to the point it almost feels like running an actual metropolis. The Cities Skylines 2 release date is getting closer, and still, we're getting more CS2 details, including information on a completely revamped and improved audio system. If the original Cities Skylines sounded a little distant and dead, get ready – sounds in Cities Skylines 2 are much more realistic.
The Cities Skylines 2 maps are getting a lot bigger, and we've got the full Cities Skylines 2 system requirements, so you can check that your PC is ready for launch. Colossal Order however has just shared details on how your city will actually sound. Gone are the days of ambient music and a few weather noises in the original Cities Skylines. This time around, your sprawling urban centers sound actually alive.
We've got dynamic traffic and pedestrian noise, and even pets and other animals that add to the ongoing audio mix. Click on an individual citizen and the noise they make will represent how they're feeling. The sound of cars will vary based on how fast they're traveling and which roads they're using, and emergency vehicles will have different sirens based on whether you're building a European or North American-style metropolis.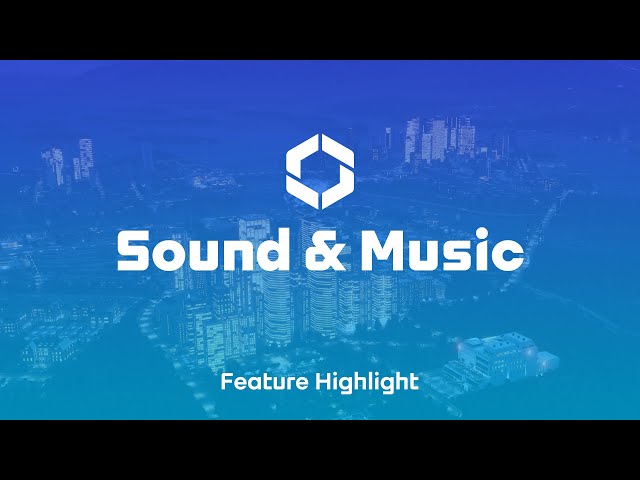 Buildings will produce ambient noise based on their function – office blocks for example make the sound of typing and working – and these noises will change depending on the time of day and the building's activity level. Ambient sounds will also vary as you're scrolling over your city. Compared to CS1, where the ambient noise was locked regardless of where you were looking, as you move between different zones and boroughs, the sound of your city will change.
We've also got live radio now. Some of these in-game stations play music exclusively, whereas others are anchored by presenters, hosts, and news reports. If a disaster is unfolding, you might hear about it on the radio. Likewise, if your city is facing an ongoing crisis – maybe there's a problem with housing, or a series of power cuts – news announcements might help you to identify and resolve these issues before they get any worse.
A little scarier, you can also build a disaster early-warning system that will sound an air-raid siren if catastrophe is about to strike. Sounds in Cities Skylines 2 will also fade and scale depending on proximity, so you won't be overwhelmed by everything at once.
If you can't wait for CS2, check out some of the other best strategy games in the meantime. You might also want to try some of the best grand strategy games on PC.