The latest update to Counter-Strike: Global Offensive makes some pretty significant changes to Valve's esteemed old competitive shooter, but some professional players aren't completely happy with some of what's in the update.
Most of the latest changes have met with a positive response from the CS:GO player community, such as the new way loss bonuses are calculated. A team on a losing streak gets a bigger loss bonus in end-of-round cash with every subsequent loss, and that's still the case. Now, though, a win doesn't reset the loss counter – it just subtracts one from the loss. That means teams that are at a disadvantage are able to afford better items even if they 'break' their loss streak.
But Dot Esports points out that some pro players are grumbling a bit at some of the patch's other changes. The price for the counter-terrorists' AUG has been increased back to its original $3,300, and the consensus is that it's a good idea, but not enough of a price increase for a weapon that's seeing a major uptick in popularity in pro play thanks to its ease of use.
Pro players like FaZe Clan's Nikola 'NiKo' Kovač think the weapon needs to be even more expensive to offset its high usefulness:
AUG still needs a nerf or even higher price.

— NiKo (@fazeniko) March 14, 2019
As YouTuber 3kliksphilip points out in the video below, it'll be interesting to see what happens to the AUG's popularity following the return to its original price. If players stop using it, he says, it'll provide a good idea of how valuable the AUG is to them. But on the other hand, if the AUG stays popular, that will mean the AUG probably should have been popular all along.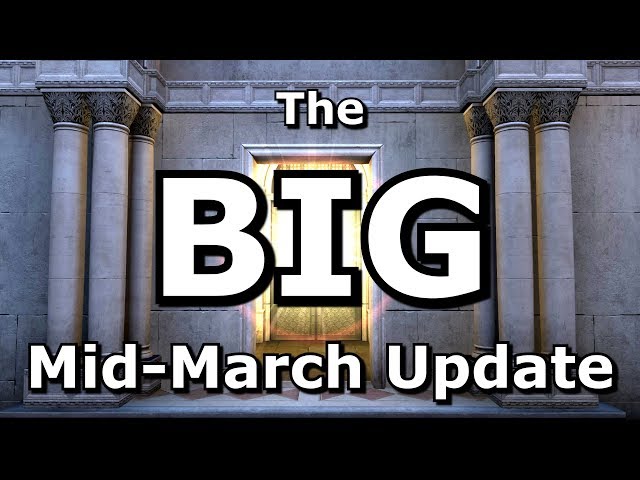 Other players are concerned about what initially looks like a minor change: CS:GO now gives kudos to players who effectively use flashbang grenades by recognizing them with an assist shoutout if an enemy player is killed after being hit with their flashbang.
Cover me: The best FPS games on PC
The problem with this, as Fnatic's Jesper 'JW' Wecksel says, is that it's a potential source of intelligence for the enemy team. The notification can in some cases help teams work out how many enemies have committed to one of a map's routes and adjust their strategy accordingly.
As always, it's impossible to predict with certainty exactly how these changes will shake up CS:GO's metagame. Time will tell whether Valve needs to make further adjustments to these updates – for the latest patch notes, see our CS:GO update tracker.