For all its marketing bombast – and even an assist from Terry Crews – Crackdown 3 didn't make much of an impact when it landed earlier this year. But the game isn't dead, and Microsoft has just pushed out a new update that adds new weapons, abilities, and a powered wingsuit that lets you fly around the destructible city at will.
Eurogamer highlighted the new Flying High update, which is available now for free. It updates Crackdown 3's campaign, adding in the Agency Wingsuit and seven aerial races in which to compete. There are also new gadgets and achievements to unlock as you make your way through New Providence.
You might think of it as Crackdown taking a couple cues from Just Cause. The update also lets you call in airstrikes from island defense turrets and toss flares that will summon squads of civilian militia to back you up in fights. There's also a new explosive called the Clusterduck Grenade, which has chain-reaction explosions – all the better to blow buildings (and enemies) to bits with.
Here's the trailer: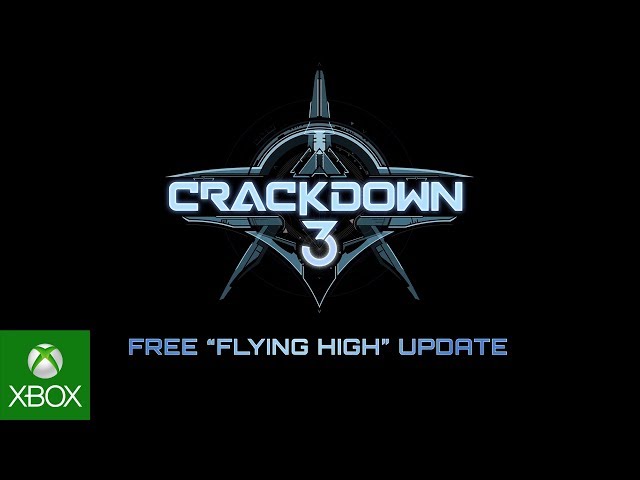 The Flying High update also adds a gadget called the Elemental Forge, which gives you access to four ridiculous melee weapons, each with its own elemental attack. There's a flaming sword, an electric sledgehammer, a poisonous axe, and a frozen mace.
Baby, it's a wild world: The best sandbox games on PC
In all, not a bad update – particularly since nobody seems to have been expecting it. In our Crackdown 3 review, Dustin lamented the fact that it's mostly forgettable, but said that its "best moments come in utter chaos." These new pieces of kit definitely lean into that chaos, so it might be worth jumping back in to take them for a spin.