Cyberpunk 2077 was one of the most exciting game launches of all time. Riding high on The Witcher 3, CD Projekt Red, beloved creator of RPG games, built a beautiful, rich, and extremely cool-looking new open world, which seemingly promised to push the genre to new heights. Nevertheless, Cyberpunk 2077 faced a difficult initial reception, with the imminent Cyberpunk 2077 Phantom Liberty release date hopefully marking the completion of the game's long redemption arc. One CDPR dev however says that the original game was "better than it was received," while also reflecting on what the GOG and Witcher Remake dev can do to heal the relationship with its fans.
The best Cyberpunk 2077 mods have certainly helped the open-world, sci-fi shooter since launch. Likewise, as we anticipate The Witcher 4 release date (as well as Phantom Liberty) there is plenty more to look forward to from CDPR. CD Projekt's VP of communication Michał Platkow-Gilewski is optimistic about the future.
"These projects are at different stages," Platkow-Gilewski says. "It's not that we are doing all that in the same moment at the same stage, because that would be a lot of work. We are thinking about the strategy for the years to come. We really care about our IPs, we want to develop them, we want to create games within them. But also, we want to make sure we are focused all the time."
Platkow-Gilewski also discusses the scale and scope of Phantom Liberty, and how CDPR sought out star Idris Elba to make the expansion feel comparably significant to the Keanu Reeves-starring base game.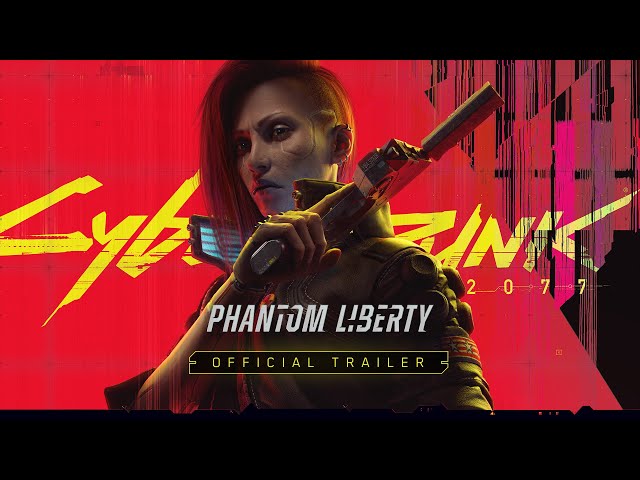 "For us, an expansion should be visibly big," he continues. "In the base game, we have Keanu, so we said, if we're going to do something else significant, we need an actor who can [reflect that] and show that this isn't some small side mission, but a big chunk of content that we care about.
"For Phantom Liberty, which is more of a spy thriller-themed story, we needed someone who is a match for that. Idris is the next James Bond to me. He has this Bond vibe. When we talk about the character, Solomon Reed, we knew he'd be perfect for it."
Alongside The Witcher Remake, a new trilogy of Witcher games that begins with Witcher 4, and an as-yet mysterious new project codenamed Hadar, CDPR has also announced that a full sequel to Cyberpunk 2077 is in the works, currently referred to as Project Orion. Platkow-Gilewski says the developer needs to "fix our relationship" with gamers first though.
"When everything was awesome and amazing, before the release of Cyberpunk, it was the time of my life," Platkow-Gilewski tells GamesIndustry.biz. "But it was too good to be true. The game was shaping up to be amazing and we were all super hyped. But this hype surrounding us was a big pressure. Then there was the release and it was not a fairytale anymore.
"After the release it was tough, but I knew that we had the same people. The gamers are the same… we just need to fix our relationship. The only thing we can truly do is just deliver what we are capable of."
Nevertheless, Platkow-Gilewski also says that he feels the original version of Cyberpunk 2077 was "better than it was received."
"I actually believe Cyberpunk on launch was way better than it was received, and even the first reviews were positive. Then it became a cool thing not to like it. We went from hero to zero really fast. We knew that the game was great, yes we can improve it, yes we need to take time to do it, and we need to rebuild some stuff.
"That took us a lot of time, but I don't believe we were ever broken. We were always like 'let's do this.'"
While we're waiting on Phantom Liberty, you might want to try some of the other best cyberpunk games. You can also take a shot at the very best FPS games on PC.