Pre-orders for Cyberpunk 2077 went live on Steam alongside news of its release date and a new at Microsoft's E3 conference, and at time of writing, not two hours later, it is already at the top of Steam's global top sellers list – check it out.
Cyberpunk 2077 is due for release on April 15, 2020, and will set you back $59.99 (£49.99) if you're confident enough to pre-order it already. If you are, it would seem you're not alone. If you fancy another platform – we hear the Epic Games Store is pretty popular these days – it was also confirmed today that Cyberpunk 2077 will release on GOG and EGS alongside Steam. GOG is, of course, operated by Cyberpunk's developer CD Projekt, so purchasing it there will get you a bunch of extra digital goodies and the promise that 100% of your money will go to the devs.
Returning to Steam's global top sellers, Borderlands: The Handsome Collection is in second place, spurred by an extraordinary 97% discount and Borderlands 2's surprise new DLC, which requires the Handsome Collection to play. Larian's fantastic CRPG, Divinity Original Sin 2, is in third with 40% off, followed by Total War: Three Kingdoms.
If you missed the game's latest E3 trailer, well, you missed a hell of a thing. None other than Keanu Reeves is in Cyberpunk 2077, playing famed rockerboy Johnny Silverhand. Take a look: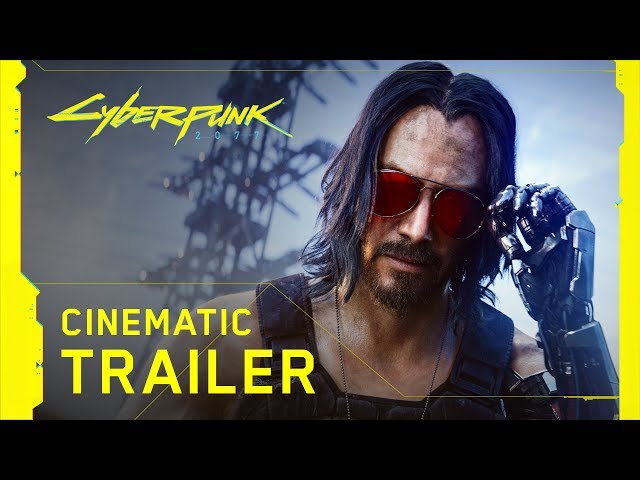 You'll also notice that this trailer shows the first footage of the male version of protagonist 'V', after last year's Microsoft E3 presentation gave us our first proper look at the world through the eyes of a woman.
Read more: check out these exciting upcoming PC games
We'll have plenty more from E3 2019 on the site – our staff are on the ground in Los Angeles and covering the conferences from our UK office, so stick around for the latest news.