Ironmace, the developer of dungeon-looting RPG game Dark and Darker, reports that it has suffered a "sophisticated" DDoS attack during the most recent round of online tests. The announcement comes as the game and its developer face a range of challenges, including a copyright infringement lawsuit from publishing company Nexon, claiming that Dark and Darker is made using assets and artwork created for one of Nexon's own games.
Dark and Darker was previously delisted from Steam, following claims that developers at Ironmace reused assets and materials in the game that they had previously created while working under contract at Nexon, on a project codenamed 'P3'. The offices of Ironmace were subsequently raided by police, with Nexon filing a lawsuit on April 14 alleging copyright infringement.
The publisher claims that a range of in-game assets in Dark and Darker, including animations and character designs, are lifted directly from P3.
Now, developers at Ironmace report that Dark and Darker has suffered a "sophisticated" DDoS attack during its current playtest. Writing on the game's Discord, 'Graysun,' an Ironmace administrator and developer, says that the developer is trying to keep Dark and Darker's servers stabilised.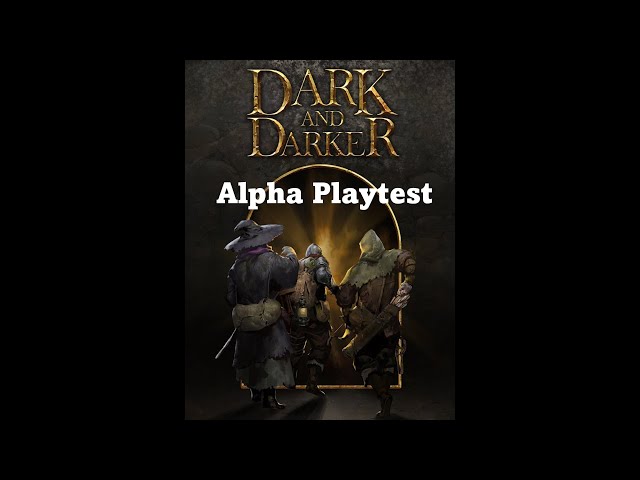 "We have been experiencing sophisticated DDoS attacks since the very start of this playtest," Graysun writes. "Our server quality has not changed at all from previous playtests. As of right now, there is not much we can do to immediately fix the situation, but we are constantly trying our best to keep them stablised." Graysun signs off by urging Dark and Darker players to "defend the line!"
"We have been subjected to incredibly sophisticated and powerful DDoS attacks since the beginning of our testing," Ironmace developer and Discord administrator 'Sdf' also writes. The current Dark and Darker playtest is scheduled to run between April 14 andApril 19.
Dark and Darker was originally scheduled to launch during Q4 of 2023, though this date seems likely to slip given the game's current troubles.
You might want to try some other multiplayer games, or maybe the best upcoming games arriving in the next 12 months. Alternatively, take a look at all the best fantasy games similar to Dark and Darker.