Dead Space Remake, the upcoming EA horror game and rival to The Callisto Protocol, will offer hero Isaac Clarke a voice, "depth", and "more agency" says developer Motive Studio, as a new Dead Space trailer launches, showcasing the Ishimura ahead of the Dead Space Remake release date.
In the 2008 original, though we fleetingly see Isaac Clarke's face, the sci-fi engineer never utters a word, and spends the whole game obligingly following orders from Kendra and Hammond. In the upcoming Remake, Isaac reportedly has more to say and more active input when it comes to fixing the Ishimura and defeating the Necromorphs.
"I remember a podcast that pointed out that in the original Dead Space Isaac was like the most overworked superintendent, just being told to go fix a bunch of stuff," says Catherine Stewart, the remake's lead level designer. "And that feels really weird when he's an expert in the stuff he should be doing."
"So he's now a bit more involved in events and solving problems," continues Roman Campos-Oriola, Motive's creative director. "He's part of the conversation. And that gives more depth to the character; it gives him more agency."
Not only is Isaac Clarke still voiced by Gunner Wright, who played the character in Dead Space 2 and Dead Space, but he is now also modelled after Wright. Joel MacMillan, Motive Studio's realisation director, says giving more agency to Isaac helps connect the character more to reality.
"We wanted to show him thinking through the problem, and 'engineering' a solution," MacMillan says. "Plus, with all the drama playing out around Isaac, to not respond or acknowledge that leaves him feeling a bit disconnected from reality."
The Motive team also discusses reworking the Dead Space story and overall design, explaining how it tried to create a mixture of old and new. "All the departments approached it with the same philosophy," Stewart says. "If it ain't broke, don't fix it. For the most part, it was all about leaving alone the beats that made the game so great, and improving the ones that were problematic, where we thought we could do better. Walking that line was often difficult, but I think we struck a really good balance."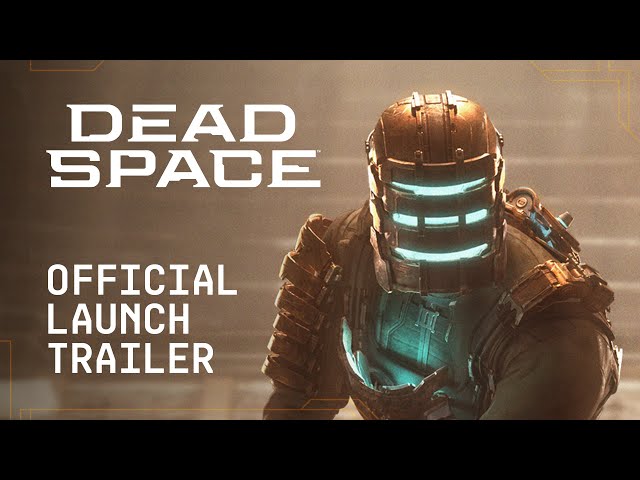 The interview comes as EA and Motive launch the new Dead Space Remake trailer, showcasing Isaac, Catherine, and the rest of the Dead Space cast as they scramble for survival inside the doomed Ishimura. With a launch date set for January 27, it's confirmed that certain versions of the remake come with a free copy of Dead Space 2.
Check out the full Dead Space system requirements to make sure your PC doesn't need a space engineer once launch day arrives. You might also want to take a look at some of the other best upcoming games in 2023, or alternatively some of the best space games, if you fancy yourself a galactic explorer.