While Desperados 3 will continue the series' tradition of real-time tactical combat, the upcoming sequel will have a powerful planning mode that lets players pause the action and issue commands to each member of their squad.
Hitting the shift key will enter Showdown mode, and while it's activated, you'll be free to look around the map and evaluate the tactical situation. Desperados 3 will have room for major gunfights, but there will generally be other, smarter approaches to hostile encounters if you're thinking tactically.
Throw a coin at a horse, for example, to set it up to kick anyone who walks behind it (horses hate the idea of fiat currency). Or you might spot a loose boulder that can be pushed down onto enemies, which the survivors will chalk up as an accident and thus not call for reinforcements the way they might if they found themselves under gunfire.
Further into the game, you'll be able to give orders to your whole team of five outlaws in Showdown mode, creating opportunities for elaborate mousetrap maneuvers. Producer Jonathan Riedler explained that the idea is to encourage players to approach the game with stealth in mind, trying to avoid massive shootouts whenever possible.
Here's the trailer, which debuted at E3 earlier this week.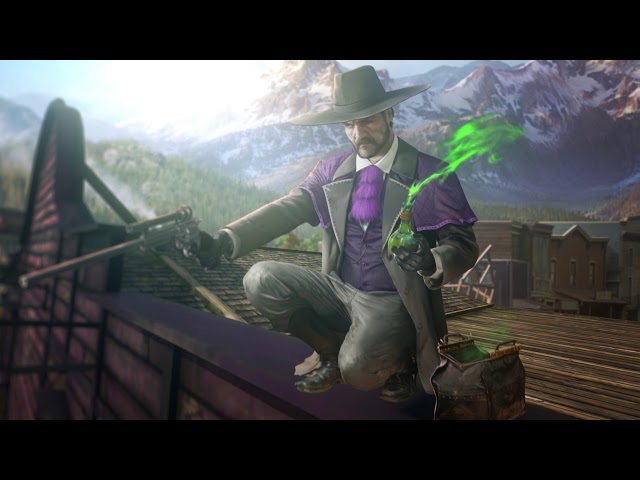 Another thing to keep in mind in Desperados 3 is that once reinforcements have arrived in a map, they'll stick around, even if the alert status of your enemies goes back down to its normal level. Generally, you'll want to avoid this, and the developers say whipping out the six-gun is generally a guaranteed way to attract unwanted attention.
Mount up: The best Wild West games on PC
Desperados 3 will have three main chapters, set in three distinct areas: Colorado, New Orleans, and New Mexico. They're all perfect backdrops for Wild West outlaw action, and now we know we'll have the chance to pause and take in the scenery while we're at it. It's scheduled to launch later this year.