The Destiny 2 season 20 release date has finally arrived, and now that the sun has finally set on the Season of the Seraph, players are still excited to dig into all the new adventures that season 20 will bring.
Destiny 2 season 20 launched at the same time as the Destiny 2 Lightfall release date and the Strand subclass, bringing players an abundance of new content. If the storyline so far has you wondering what Destiny 2 season 20 has in store for the free PC game, here's everything we know.
Destiny 2 season 20 release date
The Destiny 2 season 20 release date was February 28, launching concurrently with the Lightfall expansion. The launch occurred at the same time as the weekly reset at 9am PST / 12pm EST / 5pm UTC.
Purchasing the Lightfall Standard Edition granted players access to season 20, with Lightfall ownership required to access season 20 content. The three season 20 purchase options were as follows:
Destiny 2: Lightfall Standard Edition (includes season 20 pass only) – $50
Destiny 2 Lightfall: Annual Pass Edition (includes seasons 20-23 and dungeon key) – $100
Destiny 2 Lightfall: Collector's Edition (includes seasons 20-23, dungeon key, and exclusive collectibles) – $250
Destiny 2 season 20 overview
As is typical with Bungie's seasonal model, there are weekly story missions, an artifact with upgrades, a vendor with upgrades for seasonal armor and weapon focusing, and several seasonal exotic weapons.
Bungie works hard to separate expansion content from seasonal content. One can surmise that the overall expansion focuses on the campaign and Strand subclass, while seasonal content occurs over a rolling basis in the weeks following. For instance, The Witch Queen focused on the hunt for Savathun and related Throne World quests, while the concurrent Destiny 2 Season of the Risen introduced the PsiOps Battleground, the Dead Messenger exotic grenade launcher quest, weekly story missions, additional rewards for levelling up the season pass, more seasonal challenges to complete, and a broader selection of seasonal gear and armor.
Destiny 2 Strand subclass, new raid, seasonal activity
Players who own Lightfall and Destiny 2 season 20 will have access to the Destiny 2 Strand subclass. Strand will be unlocked during the Destiny 2 Lightfall campaign, with Strand-focused Aspects and Fragmentsnow being available to anyone who can collect enough Strand Meditations. Once players reach a soft cap power level with one character, they will be able to pay for armour sets at that level to assign to their other characters. Further, if they complete the campaign and do not wish to play through the content on their alternate characters, they can pay for a boost that allows them to skip the campaign and unlock Strand on those alts.
Strand Warlocks are called Broodweavers, which can twist Strand into sentient creatures to use against their foes. Strand Titans will are called Berserkers, which can manifest claws from the Weave, which appears to be Bungie's descriptor of the fabric of spacetime. Strand Hunters are called Threadrunners, which can grasp threads and weave new ones so they can move through the air. A recent trailer from Bungie provides more insights about the forthcoming Destiny 2 Strand subclasses.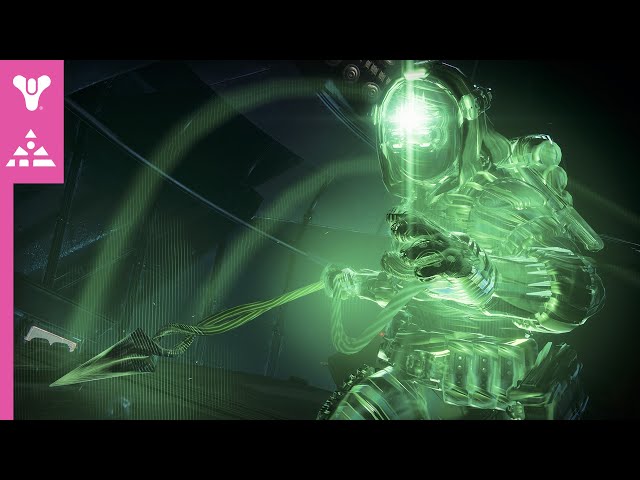 Strand grants players grapple abilities, something entirely new to Destiny 2. It also appears that Strand weapons may introduce a new mechanic that functions similarly to Warmind cells, which Bungie will eliminate with Lightfall alongside elemental wells. Unlike Warmind cells, which specific weapons dropped to the ground upon kills, Strand 'tangles' will float in the air, available for Guardians to grab and throw. However, shooting them also appears to cause them to explode, thereby doing Strand damage to enemies.
The website also promises a new six-player seasonal activity. "The Shadow Legion and the Vex are conducting an all-out assault on the city. Put an end to their destruction," the website says.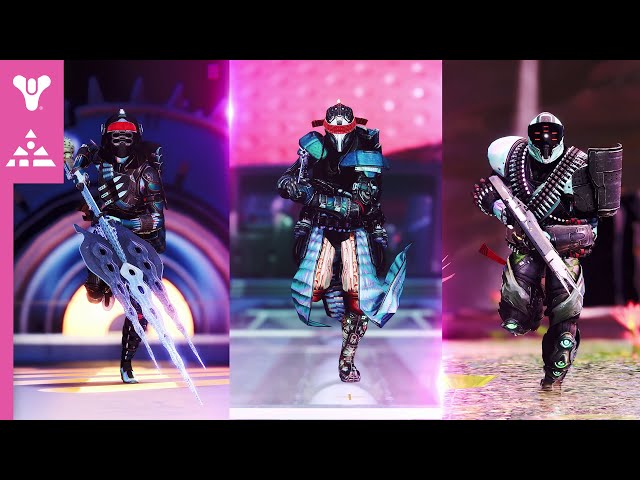 Destiny 2 season 20 weapons, exotics, and buildcrafting
A recent Destiny 2 Lightfall weapons and gear trailer showcased a slew of new weapons and exotics coming with the forthcoming DLC and season 20. So far, Bungie has shown Guardians the following:
Final Warning exotic Strand sidearm: Charged tracking rounds that seek out nearby enemies.
Deterministic Chaos exotic Void machine gun: Rhythmic debuffs, meaning the fourth shot weakens enemies, and the 16th shot makes them volatile.
Winterbite exotic Stasis glaive: Freeze enemies with frost orbs.
Cyrtarachne's Facade Hunter exotic helmet: Grapple gives Woven Mail. Woven Mail induces flinch resistance.
Swarmers Warlock exotic leg armour: Destroying tangles spawns threadlings.
Abeyant Leap Titan exotic leg armour: Barricade spawns additional lashes.
Quicksilver Storm exotic catalyst: Grenades create tangles on kills.
Verglas Curve Stasis exotic bow: Season pass exotic with an icicle for an arrow.
Bungie has also announced a major overhaul to its buildcrafting systems. These changes introduce the ability to craft and store up to ten loadouts per character, for a total of 30 stored loadouts. The game will also now include a built-in Looking for Group feature as well as a Commendations system that allows Guardians to offer kudos to fellow teammates who are helpful, which in turn grants additional bonuses.
Heavy weapon tuning will be a strong focus throughout Destiny 2 season 20, with a special emphasis on PvE content. Bungie will also add 'subclass verbs' to multiple Exotic weapons that will tie into these weapons' new anti-Champion capabilities. Some of these include:
The Queenbreaker and Grand Overture: Shot now chains to enemies and applies Arc 3.0 blind effect.
Ruinous Effigy: Transmutation sphere slam will now suppress enemies.
Leviathan's Breath: Applies volatile on a perfect draw impact.
Sunshot, Polaris Lance, One Thousand Voices, and Two-Tailed Fox: Now apply scorch stacks.
Prometheus Lens: Adds the Incandescent perk, spreading scorch to nearby enemies upon kills.
There are many more weapon buffs and debuffs that will apply as of Destiny 2 season 20, including linear fusion rifle nerfs.
As of the forthcoming season, the game will no longer drop Umbral engrams but will instead drop seasonal engrams. The season will also introduce changes to engram focusing, allowing players to visit Zavala and focus Vanguard engrams into gear or weapons. Players will also be able to focus Nightfall weapons. Players can also earn Adept Nightfall Ciphers from Grandmaster Nightfalls, which they can collect to focus Nightfall weapons. See the entire breakdown of focusing updates here.
Finally, as of season 20, Ada-1 will sell shaders in exchange for Glimmer.
Destiny 2 season 20 weapon crafting
In a recent post as part of the This Week at Bungie (TWAB) series, Bungie confirmed that the following will be craftable in season 20:
Seasonal weapons.
Neomuna weapons.
Base raid weapons.
A handful of other weapons that don't have direct comparisons to The Witch Queen sources.
As of the season 20 launch, Bungie is streamlining its weapon crafting currencies so that players will no longer need to collect resonant stems, though resonant alloys will remain in use. Red border weapons will also now only appear on weapons that are craftable, and the developers are removing the game's deepsight objectives. All of these changes are designed to make weapon crafting a more intuitive process.
That's everything we know about Destiny 2 season 20 so far. We'll keep this updated as Bungie reveals new information about the forthcoming season. You'll also want to check out our interview with members of Bungie's narrative team for insights on The Witness's role in Destiny 2 Lightfall and beyond.