Looking for the Destiny 2 Lightfall release date? Well, thankfully, it's here at long last, bringing Destiny's first decade closer to its dramatic conclusion – only one expansion, The Final Shape, remains in the Light and Darkness saga. Whether you love the game for the lore, hardcore PvP gameplay, or deep character customization options, the Lightfall expansion has something for every type of Destiny 2 player. The expansion introduced us to a new city on Neptune, a new subclass called Strand, and offered several quality-of-life improvements that both Destiny 2 veterans and New Lights will appreciate.
Below, you'll find everything we know about the Destiny 2 Lightfall release date, information about the new subclass, a new planet to explore, new in-game features, and a host of new Destiny 2 Lightfall exotics. There's so much coming with Lightfall, and there's a reason that it's not only one of the best free PC games but one of the best FPS games of all time.
Destiny 2 Lightfall release date
The Destiny 2 Lightfall release date was February 28, 2023. Bungie revealed the release date during the Lightfall release date showcase, which took place just before the launch of Season of Plunder.
While Bungie doesn't plan to take Destiny 2 offline in the aftermath, the developers have said that this installment is "the beginning of the end," implying it will serve as the climax and resolution to the game's ongoing storyline. Ultimately, players can expect it to answer questions about the Light, the Darkness, and the collapse of humanity on Earth.
Preordering Lightfall gives players instant access to an Exotic Ghost and a Legendary Emblem while pre-ordering Lightfall and the Annual Pass will grant those two items plus instant access to the Quicksilver Storm exotic auto rifle and an exotic emote.
The story takes place after the events of the Destiny 2 Final Dawn quest, in which Rasputin sacrificed himself to shut down the Warsats that could have destroyed the Traveler.
Destiny 2 Lightfall new subclass
A showcase event gave players their first glimpse at the Destiny 2 Strand subclass, which will debut with the Lightfall expansion. Strand appears to be about movement, with the most notable feature being players' ability to grapple through the world around them.
It also allows players to tap into the world around them which connects all beings through consciousness. The Warlock will be able to tap into the telekinetic power of Strand to manipulate matter, while Titans can weave a set of claws for AOE damage. Finally, the Hunter will be able to leverage a rope dart.
We also know that Strand will produce Threadlings, which players can shoot and are akin to the Warmind cells that are officially leaving the game as of Lightfall's launch. For more insight into Strand, you can check out Bungie's reveal trailer.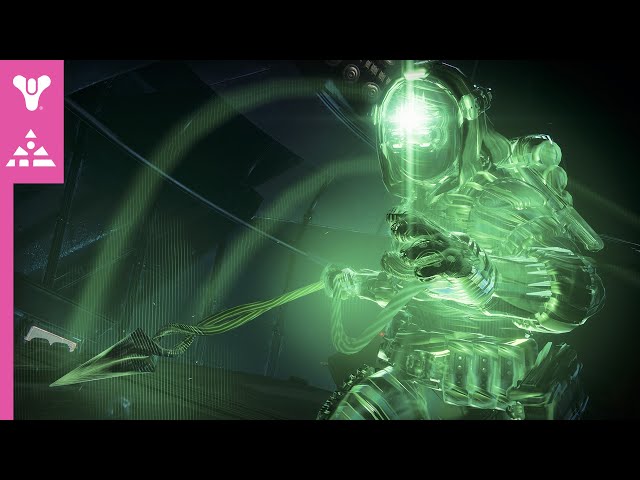 Destiny 2 Lightfall Neomuna location
The Lightfall showcase also revealed a new location called Neomuna. Located on Neptune, it appears to be a bright and luminous city and is a stark contrast to the desolate Earth, which is overrun by Fallen enemies and Cabal invaders. Neomuna has harbours, office buildings, and an arcade. Neomuna is on par with the size of Savathun's Throne World and Europa. And, as we learned as part of the Final Dawn quest, it's also home to a mysterious entity called 'the Veil,' which will likely be what grants players the Strand subclass. The Vex apparently found Neomuna ages ago, and the residents have been fighting against them for ages, meaning we will likely fight Vex enemies on Neomuna.
Calus has parked his army in the city, effectively putting it under siege. The showcase alluded to a different Cabal force than the Red Legion we've come to know, as the Shadow Legion has different armour and is said to be more powerful than the Cabal we've faced before because they are enhanced by Pyramid technology. These enemies will also have suppression devices that can eliminate some of your abilities, and they're aided by enemies called Tormenters, which are a form of headless, scythe-wielding entity. There are different tiers of Tormenters.
As we discovered at the end of the Witch Queen campaign and into Season of the Haunted, Calus merely acts as a disciple of The Witness. The Witness appears to be the leader of the Black Fleet that caused Mars, Mercury, Titan, and Io to disappear. There appears to be a big ongoing public event on Neomuna, similar to the Escalation Protocol that took place on Mars or Altars of Sorrow in the Throne World, which may involve fending off Calus's forces.
A group of beings known as Cloudstriders resides on Neomuna. They're comparable to Guardians in that they're the protectors of a city under threat but differ in that Guardians were chosen to protect humanity while Cloudstriders decided to do so themselves. These beings are also very large, and promotional materials show players befriending a Cloudstrider named Nimbus who rides a hoverboard.
The city will have three main enemy hub areas, but players can go beyond these as part of quests and missions.
Destiny 2 Lightfall Legendary Campaign option
With The Witch Queen expansion, Destiny 2 also offered its first-ever Legendary Campaign option. This option lets players complete the campaign on a higher difficulty setting, with the promise of an exotic and various other bonus rewards.
Bungie had previously announced the forthcoming DLC would have a Legendary campaign mode but confirmed it with this announcement. The goal here is for it to be an "inside track" to being raid-ready when the Lightfall raid release date rolls by.
The developer also announced changes to its Destiny 2 Character Boosts that can help players skip the grind on multiple characters — as long as they're willing to pay. One option will let players who reach the soft cap on one character purchase armour sets at that cap for their other characters, while the second will let players who complete the campaign on one character skip it on their alts.
New Destiny 2 Lightfall Crucible map and returning maps
In a recent post as part of the development team's This Week at Bungie (TWAB) series, the team announced that the Lightfall expansion would also include the return of two Destiny 2 Crucible maps and an entirely new map. However, the update did not indicate whether players could expect these at launch or if the new maps would appear sometime later down the road. It seems likely that any new Crucible maps would be Neomuna-themed, given that the new location will be a core focus of the Lightfall expansion. Regardless, this new map will constitute only the second new Crucible map in more than three years.
Destiny 2 Lightfall Guardian Ranks and quality-of-life improvements
Bungie also announced that it would introduce Guardian Ranks, which will provide a visual indicator of a player's game mastery. The goal is to not only celebrate the game's best and most active players but also to tout them as people who can help other, less experienced players who may need some assistance in the game world.
This is all to solve a more significant problem within Destiny 2. For years, solo players searching for teammates to run fireteams for high-difficulty activities or activities requiring six players, such as raids, would have to go off the platform to find teammates. It introduces a host of challenges, as there's no central point known to be the place to find Destiny 2 teammates. Players might have to check Discord, Reddit, forums on stat aggregation sites, and other third-party options to find others looking for teammates.
Fortunately, in announcing Lightfall, the Bungie team also shared that Bungie would be introducing in-game group formation in Destiny 2 to make finding teammates for these activities easier.
Commendations were also announced, allowing players to offer feedback about their teammates in an activity. The options only award positive commendations, so there's little room for trolling.
Further, Bungie announced that it would now offer options for players to create and save loadouts and manage their mods. This is huge as typically, each time a person wants to develop a new build for an activity, they have to choose not only their subclass but also choose appropriate weapons, armour, and armour mods that best suit that activity. Players can save up to ten loadouts per character, though there's a process to unlock those save slots.
Destiny 2 Lightfall exotics and weapons
Bungie introduced players to several new Destiny 2 Lightfall exotics and also showcased some of the game's forthcoming legendary weapons. So far, Bungie has introduced the following exotics:
Abeyant Leap – Titan leg armour
Cyrtarachne's Facade – Hunter helmet
Deterministic Chaos – heavy void machine gun
Final Warning – kinetic Strand sidearm
Quicksilver Storm – kinetic auto rifle
Swarmers – Warlock leg armour
Verglas Curve – Stasis exotic bow
Vexcalibur – heavy Voide glaive
Winterbite – heavy Stasis glaive
We also know the season's ritual weapon will be the Ecliptic Distaff Void Glaive, which will also introduce new perks called Replenishing Aegis and Destabilizing Rounds.
As you wait for the forthcoming content, check out our build guide for the recently revamped Arc 3.0. You'll also want to catch up with our Solar 3.0 and Void 3.0 guides to make sure you optimise your builds in advance of Lightfall. You'll also want to check out our Destiny 2 season 20 guide, which contains everything you need to know about the forthcoming season of one of the best PC games in recent memory. If you're trying to jump into Neomuna but keep getting kicked, check our error codes guide to see what might be going wrong.