Looking for the Diablo 4 cast and voice actors? Sanctuary is a brutal, unforgiving place, home to all manner of horrors both human and otherwise. It would be easy to think that existing in this universe would be nothing but pain. In a sense you're right, but thankfully, the stellar cast of D4 does a great job of creating a believable story with a distinct personality.
Diablo 4, as our D4 review can attest, is a triumph, and easily one of the best RPGs in recent memory. Who voices each of the Diablo 4 classes? Is there a voice in there that you recognize, but can't quite put your finger on? Did the cries of 'Lycan Nightmare!' trigger something in your brain? Here is the Diablo cast and voice actors list.
Diablo 4 main cast list
Lilith – Caroline Faber
Prava – Debra Wilson
Mephisto – Steve Blum
Inarius – Gabe Kunda
Elias – Anthony Howell
Neyrelle – Judy Alice Lee
Taissa – Cherise Boothe
Lorath – Ralph Ineson
Lilith
Eastenders, The Bill, Casualty, Midsomer Murders; Caroline Faber has run the gauntlet of British television and come out of the other side unscathed – better, almost, now that she's the Mother of Sanctuary and everyone's favorite horned antagonist.
Prava
Debra Wilson is having a stormer of a year – not only is she the voice of Prava, but has recently gained plaudits for her role in Star Wars Jedi: Survivor as the complex Cere Junda. She also voiced a character in Redfall, but we don't talk about that here.
Mephisto
Steve Blum has voiced some of the coolest characters in pop culture over his career, including Wolverine, Starscream, Zeb Orrelios, and Cowboy Bebop's own Spike Spiegel. No surprise then that his turn as Mephisto sticks with us.
Taissa
Sojourn from Overwatch, Jean Gray, Widey Bones from Return to Monkey Island, Cherise Boothe is no stranger to all things nerd. Makes sense, then, that she'd find herself on the main cast list for Diablo 4.
Lorath
Ralph Ineson, an instantly recognizable Northerner both in looks and voice, finds himself at the heart of the Diablo 4 story. From Chernobyl, to Game of Thrones, to Ready Player One, Ralph has been all over Hollywood for many years and his presence in Diablo 4 enhances the story to no end.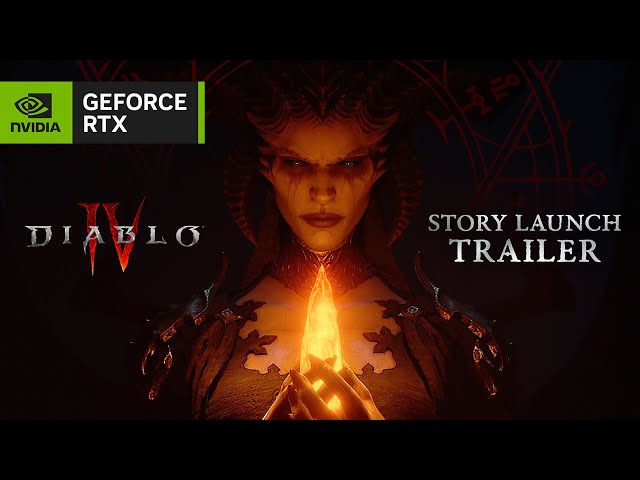 Diablo 4 player character cast list
Barbarian Female – Laila Berzins
Barbarian Male – Ray Chase
Druid Female – Courtenay Taylor
Druid Male – Andrew Morgado
Necromancer Female – Elle Newlands
Necromancer Male – Jesse Burch
Rogue Female – Anna Koval
Rogue Male – Andres Williams
Sorceress – Maya Saroya
Sorcerer – Joseph Balderrama
Diablo 4 additional characters cast list
Airidah – Isla Blair
Asgail – Neve McIntosh
Astaroth – David Lodge
Brol – David Jung
Daruuk – Donald Li
Denbar – Artt Butler
Iosef – Gideon Emery
Khelit – Caleb Yen
Meshif – Ramiz Monsef
Nafain – Gordon Kennedy
Orbei Abbott – Clive Mantle
Oyuun – Momo Yeung
Rathma – Scott Whyte
Vhenard – Ulka Mohanty
Zolaya – Fiona Rene
Well now you've put the names to their voices with our Diablo 4 cast list, there's nothing left to distract you from taking down hell itself. If you're struggling to nail down a build, we have the best Barbarian, best Rogue, and best Necromancer builds here as well as how to get Diablo 4 Veiled crystals so you can upgrade their gear without a problem.