Diablo 4 is one of those RPG game gifts that just keeps on giving. With the Season of the Malignant almost underway and new gameplay features galore incoming, Blizzard is showing no signs of slowing down its work. One Diablo 4 system we've been pondering is competitive play, similar to Diablo 2's familiar ladder system. During an exclusive roundtable event attended by PCGamesN revolving around the game's first season, we got to hear a bit more about one such upcoming feature.
Diablo 4's associate game director Joseph Piepiora confirmed what every player has been wondering since the game's release: will D4 receive competitive play? The answer is yes, but we may need to wait a while before we can climb the ladder ourselves. Piepiora shared that a competitive system is coming, saying "we have plans for this that we want to bring online in Season 3," continuing on to say "it is expansive [and] we want to make sure that we do it correctly."
Piepiora also shared that the team has been discussing competitive play with content creators and competitive players "to get a general sense of the sorts of things they'd be looking for in such a feature."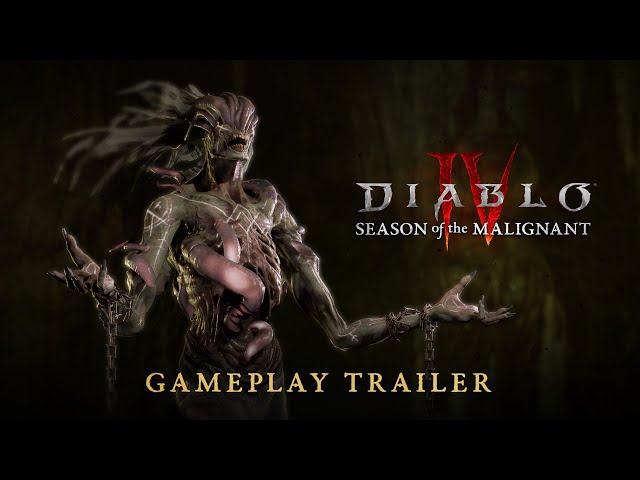 In Diablo 2, you would have to create a new character to make your mark on the ladder. Any character playing within this closed realm would not be allowed to interact with non-ladder characters, encouraging more cooperative gameplay. Each time the ladder was reset, new players would have the opportunity to get their name on the leaderboard.
There's no telling how Diablo 4's competitive system will work, but it could play out like the old ladder climb did where players try and earn their spot during the grind. For now, we'll be able to take some time to explore the Season of the Malignant and all of its new features.
While you gear up for Diablo 4 Season 1, be sure to check out our explanation of the Diablo 4 endgame and Diablo 4 battle pass. You can also browse through a few of this year's other best PC games if you've exhausted your adventure in Sanctuary before the next content drop.