Diablo 4 is a fantastic game – one of the best this year, and with the potential to grow into the pinnacle of the series through its ongoing support – and you can try it for nothing right now, as Blizzard's ARPG latest becomes a free game for the weekend. That's right, from now until Monday October 30, you can play Diablo IV for free, experiencing the gripping story of Lilith's arrival in Sanctuary, and then pick the game up at a solid discount if you're enjoying yourself.
The Diablo 4 free trial gives you the chance to get hands-on with the game we gave a resounding 10/10 in our Diablo 4 review, saying it "takes the best elements of its predecessors and sews them together to create an ever-changing, ever-evolving chimera that we can't wait to play for years to come."
While I didn't write our review, I will wholeheartedly echo those words; Diablo 4 is one of the most fun RPG games I've played in years and learns from both the games that came before and other genre leaders such as Path of Exile to craft something that just, at its core, feels incredible to play. That starts right from moment one, with what I found to be a much more satisfying opening than past entries, which could feel a little slow out of the gate by comparison. Add on what is almost certainly the most engaging campaign I've played in an ARPG and you have an experience well worth trying.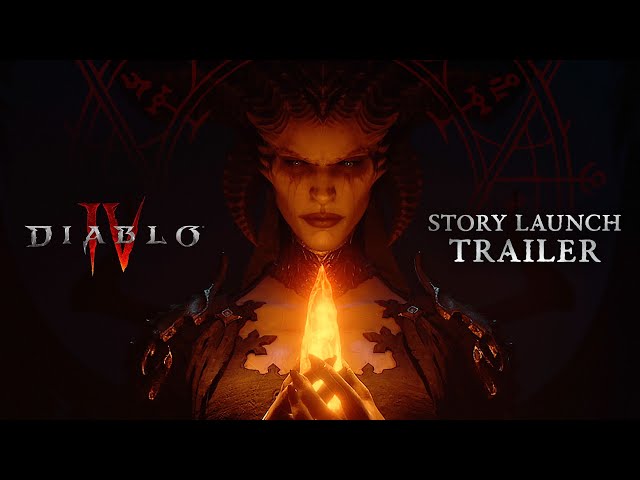 Thanks to this free trial, you can now experiment with all five Diablo 4 classes – Barbarian, Rogue, Druid, Sorcerer, and Necromancer – and play up to level 20, getting a good look through the game's first act and meeting many of the key characters that will join you on your journey, including Lorath (voiced by Ralph Ineson, who you may recognize from Final Fantasy 16 or the original UK version of The Office), Prava (Debra Wilson – Starfield, Star Wars Jedi Survivor, Destiny 2), and Neyrelle (Judy Alice Lee – Remnant 2, Starfield).
Diablo 4 Season 2 is already underway, and brings with it a whole new host of special bonus vampiric powers you can slot onto your character to make them even more powerful, along with a set of five tough boss fights to challenge you once you make it to the endgame. So if you like what you see and decide to stick around, you're picking a good time – while the game's first season left players a little underwhelmed, the consensus for the Season of Blood has been largely very positive.
That feeling has extended to Blizzard too, with the team regularly communicating the various balance changes and quality-of-life updates it's working on to players. Game director Joe Shely took to Twitter/X this week to confirm, "We're glad players are having fun in the Diablo IV Season of Blood and have no plans to nerf it."
Diablo 4 is free to play from Thursday October 26 to Monday October 30, 2023. You can play up to level 20 as part of your free trial. If you choose to buy in, Diablo 4 is 25% off until Wednesday November 1.
You can either buy it through Blizzard's own Battlenet service here, or head over to Steam here to get your copy via Valve's platform, with full crossplay support either way. Expect to pay $52.49 / £44.99 for the standard edition.
If you're looking for help getting started, we've got the best Diablo 4 builds to set you off on the right foot. You might also fancy browsing the best games like Diablo for even more top-notch loot grinding action.