Diablo 4 is one of this year's biggest RPG game releases, featuring hundreds of hours of content for players to traverse through. Blizzard has been hard at work on improving Sanctuary for fans, and the developer has just given us a first look at the game's upcoming second season. It's like they cracked into my skull for this one, as it's all about vampires, my favorite kind of monster. Vampires aren't all Diablo 4's Season 2 is bringing, though, as a beloved Marvel star is also making an appearance as a voice actor.
Gemma Chan, an actor most well-known for her role in iconic films like Crazy Rich Asians and Marvel's hit series Eternals, is coming to Diablo 4 as the second season's vampire hunter, Erys. "It is my first video game," Chan stated during the Gamescom showcase reveal, saying that she appreciates the "story-telling" aspect of video games. Chan describes her Diablo character as a "seasoned vampire hunter" who acts as your "warrior companion."
Erys may come across initially as "a bit cold and jaded," but Chan explains that "in a fight, she will definitely have your back." Along with Erys, there is an entirely new questline, five new endgame bosses, and so much more packed into the Season of Blood. If you're wondering about the second season's release date, it's coming on Tuesday, October 17. That gives you a couple more months to play through the Season of the Malignant and catch up on any content you've missed.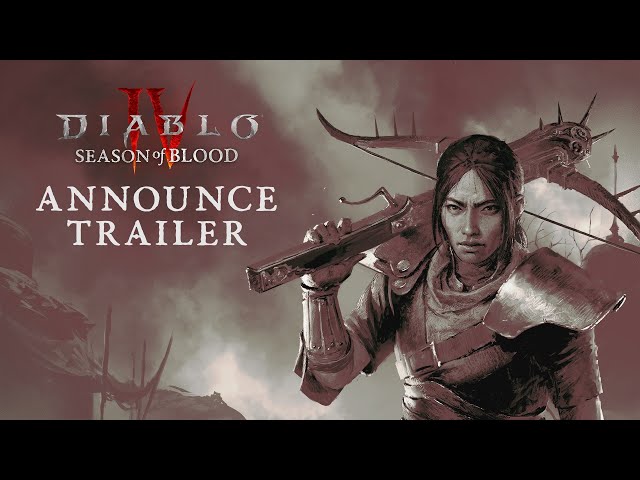 Rod Fergusson, general manager at Blizzard, also spoke on the new season. He described how successful Diablo 4 has been so far, saying that there are "over 12,000,000 players" and "1.3 billion hours" overall. "For our free second season, you get to join Erys," Fergusson continued, saying that we'll get "cool vampiric powers" that give us the creatures' strength but also the ability to walk in the sun.
You can learn more about the Season of Blood on Blizzard's website. I personally can't wait to be a "vampire that hunts vampires," as Fergusson put it, and I'm also excited to see who the "vampire lord" the developer referred to is. Thankfully, paragon points, skill points, potion charges, and Obol capacity upgrades will all carry over now once achieved with an Eternal or previous Seasonal Realm character.
Be sure to check out our guides on some of the strongest Diablo 4 builds to help get your character ready for the new season. You can also browse through our full look at the Diablo 4 endgame and what it has to offer right now.