With the Diablo 4 release date fast approaching, following the massive success of the beta, everyone is gearing up for the return of the Blizzard RPG game and a fresh trip into Sanctuary. Originally set for June 6, according to Blizzard president Mike Ybarra, Diablo 4 will actually be available for certain players a little earlier – whether you have a Diablo 4 pre-order and you're set for early access, or you're holding back for the general release, if you're in the right spot, Diablo 4 will go online several hours before the previously stated launch time.
Having tried out the Diablo 4 classes thanks to Blizzard's recent beta, we're naturally hyped to take on Lilith come June 2, when the action RPG opens to early access, or June 6, when it hits general release. According to Ybarra however, US players in both the PST and EST regions will be able to get into Diablo 4 on June 1 and June 5 respectively, as the RPG launches simultaneously worldwide.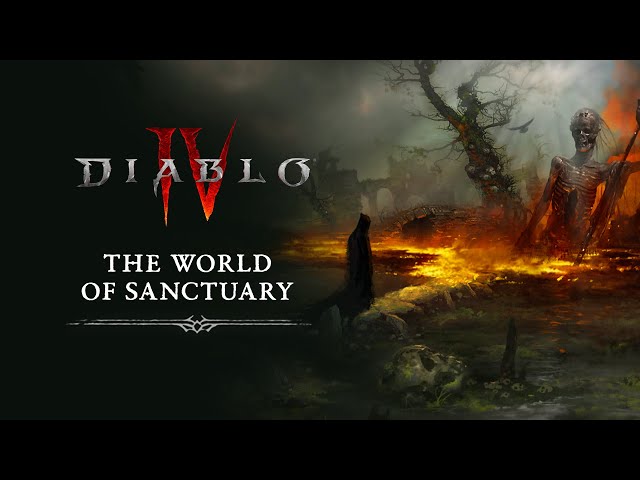 Diablo 4 release times
Correcting a previous tweet regarding the Diablo 4 launch times, Ybarra offers some fresh information. "Early access for deluxe and ultimate pre-orders in the US is Thursday June 1 at 4pm, June 2 at 12am in Europe, June 2 at 8am in Asia," Ybarra says. "Regular launch, June 5 at 4pm, June 6 at 12am Europe, and June 6 8am Asia."
Responding to comments, Ybarra confirms that the US times in his tweet refer to the PST timezone. For full clarification, that means the Diablo 4 release times are now as follows:
Early access for deluxe and ultimate pre-orders: June 1 4pm PST / 7pm EST/ June 2 12am GMT / June 2 1am CET / June 2 10am AEDT
General access: June 5 4pm PST / 7pm EST / June 2 12am GMT / June 2 1am CET /June 2 10am AEDT
With Diablo 4 arriving sooner than anticipated, make sure you're ready with the best Diablo 4 Rogue build and the best Diablo 4 Sorcerer build. You'll also want our strongest Diablo 4 tips to help you overcome Sanctuary's hordes.