The world is clearly ready to rip and tear this weekend, as the Doom Eternal release date has arrived and players are pouring in en masse. The Doom Eternal player count on Steam has already completely eclipsed that of Doom 2016 on launch day, and we likely haven't even seen the peak just yet.
Doom Eternal currently has 104,891 concurrent players on Steam (which you can track on SteamDB), which puts it at a comfortable number seven on Steam's current top ten – just behind PUBG, GTA5, and the temporarily free-to-play Football Manager 2020. That's already well beyond Doom 2016, which peaked at 44,271 players on Steam back at launch.
Doom 2016 also released on a Friday, and didn't actually hit its full launch window peak until Sunday – and we can probably expect Doom Eternal to continue climbing to an even larger peak this weekend. Single-player games tend to hit their highest numbers in their first few days, and even with multiplayer options, the focus with Doom Eternal will likely remain on that campaign.
Check out our Doom Eternal PC review for details on why that campaign is so worth diving into.
(If you're as curious as I am, Doom 64 reached a concurrent peak of 1,257 players today. Rock on, my friends.)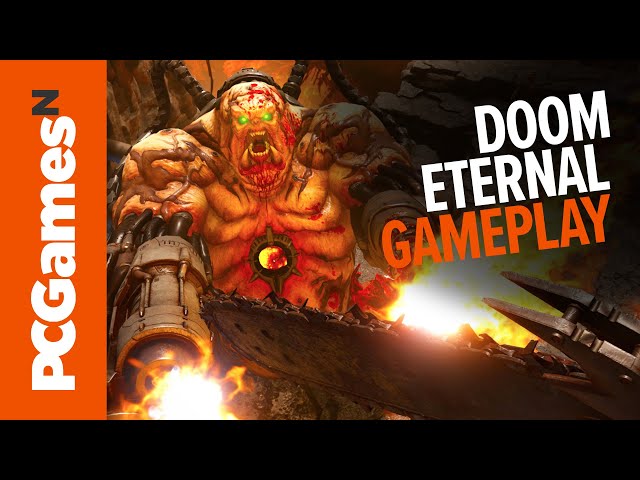 Or if you're already playing, we've got guides to Doom Eternal cheat codes, how to unlock the Unmakyr, and the Doom Eternal Slayer Gate key locations. Take a look if you need a little extra push to deal with the proverbial Hell on Earth.