The newest hero in the Dota pantheon made a flashy entrance during The International yesterday, materializing on stage at Shanghai's Mercedes-Benz Arena. Void Spirit will arrive in both Dota 2 and Dota Underlords this fall in a coming event update.
Void Spirit's introductory trailer shows him wandering through an astral plane, describing how he's watched the affairs of mortals from his redoubt in the void. His brothers – Ember Spirit, Earth Spirit, and Storm Spirit – have called to him to join them, and now he's finally decided to join them in battle. He says he needs to "save them for a greater cause to come." In the trailer, he conjures a portal from the void, traveling to The International 2019 to appear on stage.
Void Spirit's design is that of a classic wuxia master, with a flowing white beard, topknot, and eyebrows. Of course, he's also a vibrant shade of purple, which isn't quite in keeping with tradition, but however many thousand years traversing the void will have that effect on people.
Here's the video: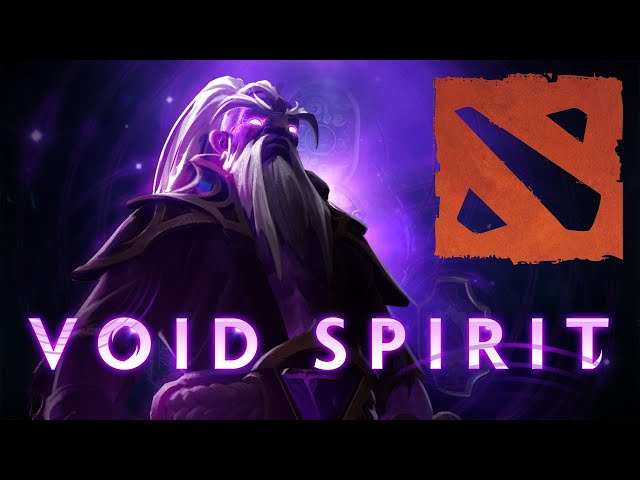 Void Spirit is armed with a bladed staff and a belt bearing a large void crystal, and he says that from his place in the void, "no secret lies beyond my grasp."
Read more: These are the best Dota 2 hereos for new players
Those are the only clues we have to go on about Void Spirit's ability set so far.
But there's not long to wait before we find out more. Void Spirit will arrive along with the lizard-riding, cookie-baking Snapfire in Dota 2 and Dota Underlords later this year as part of the Outlanders Update, which is due sometime this fall.