Disney Dreamlight Valley is the ultimate cozy experience, merging the simulation game genre with our beloved childhood characters. If you've ever played Dreamlight Valley, then you know that it provides countless hours of town-building fun alongside some of the cutest Valley residents yet. From iconic faces such as Mickey Mouse to more recent fan favorites like Vanellope, DDV offers no shortage of wholesome content. If you're like me, then you adore princesses and will be overjoyed to hear that Belle from Beauty and the Beast is joining the game's ever-expanding cast.
That's right, Dreamlight Valley has just revealed its latest upcoming character, and it's none other than the beautiful, bookish Belle. Tweeting, "It's a Princess Party," the developers announced that we will "welcome Belle" to the Valley soon. They also made mention of a "Beauty and the Beast realm," which means we're getting an entirely new area to explore in-game. If you've ever wanted to dance in the stunning ballroom where Belle and the Beast did, you may just get to within the upcoming zone.
Princess Belle is coming to Disney Dreamlight Valley in September, but no specific date has been set for her arrival just yet. The addition of Belle and her realm was also noted as being part of "the next free content update," which means that we could also get new gameplay features, items, quests, and more.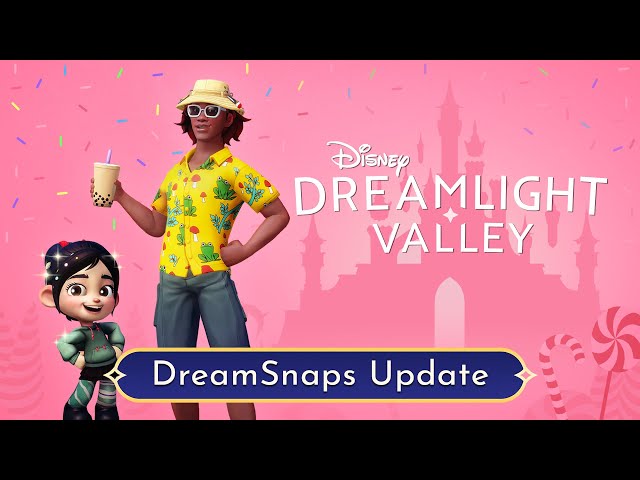 The recent Dreamlight Valley DreamSnaps update brought with it a new character and a form of multiplayer play, so it's safe to say that Belle isn't the only thing coming to the Valley in September. If you want to learn more about Belle's arrival this fall, you can read Disney's full blog post where they detail the upcoming additions.
I personally can't wait to become Belle's best friend. We may even see the Beast join the Disney Dreamlight Valley cast one day just as some of the other princess' princes have. Honestly, though, I'd rather have Mrs Potts and Chip join, or a singing Lumiere inviting me to be the castle's guest.
If you love customizing your house and town in Dreamlight Valley, then you may also be interested in some of these other creative sandbox games. Alternatively, you can browse through our in-depth guide on how to upgrade your Dreamlight Valley house and the storage capacity within it if you have yet to fully deck your place out.