When was the EA Sports FC 24 release date? EA Sports FC 24 is now out, with the series officially dropping the FIFA branding after almost three decades. Fortunately, this hasn't resulted in any major changes, so if you were worried about the loss of the FIFA branding potentially spoiling the football (soccer) game, we can reassure you that there's nothing to be concerned about. That said, there are some changes to the overall gameplay, but the game's core remains largely unchanged.
EA Sports FC 24 also marked the first major football game that allows both men and women to play together on the same pitch. That's right, Ultimate Team lets you pick from over 19,000 fully licensed players to create the world's best football team. The Hypermotion technology also received an upgrade this year to make the gameplay feel more realistic than ever before, and there are plenty of changes to the players to make each footballer play as they do in real life. Here's everything we knew leading up to the EA Sports FC 24 release date, including gameplay changes, engine upgrades, and more.
EA Sports FC 24 release date
The EA Sports FC 24 release date was set for Friday, September 29, 2023, and launched on PC, Nintendo Switch, Xbox Series S and X, PlayStation 4 and 5. This comes after an early access period, which began on Friday, September 22.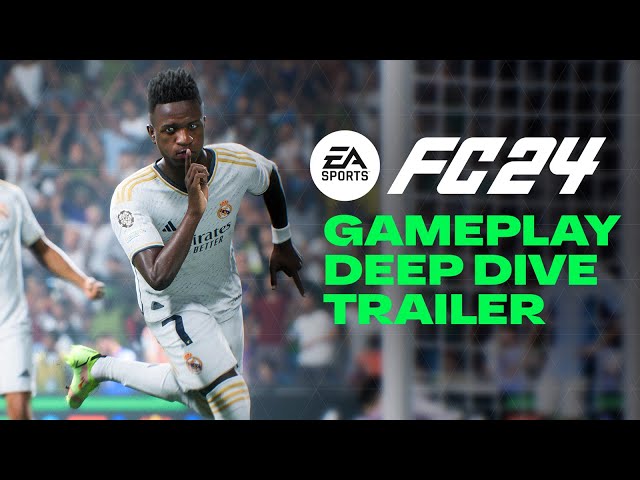 EA Sports FC 24 gameplay
HyperMotion technology has been part of FIFA since the start of the current console generation. The goal of HyperMotion is to use motion-capturing technology to create a brand-new set of animations for each player on the pitch. This was taken further in FIFA 23, bringing the technology to the women's game and adding even more animations to make certain types of players feel more distinct.
HyperMotion V in EA Sports FC 24 took the number of custom animations up to a new level by utilizing cameras placed around real stadiums. The example shown in the Gameplay Deep Dive video showed Haaland scoring with an incredibly unique volley against Borussia Dortmund in the Champions League. Without HyperMotion V, this type of animation wouldn't be possible in previous FIFA games. It's still unclear right now how many players received custom animations, but we know for certain that the biggest teams in the world should be more authentic than ever before.
PlayStyles are new to EA Sports FC 24, giving players access to special traits and abilities that have been identified using real-world player data from sources like Opta. Using Haaland as an example, one of his PlayStyles is the Power Shot, which allowed him to shoot accurately from a distance. Other footballers can attempt to shoot from a distance, but without Power Shot, these shots are unlikely to be as precise or as powerful.
There are 34 PlayStyles covering every aspect of the sport. Whether you're a defender like Virgil van Dijk who has access to Defensive and Long Ball Pass, or an attacker with Finesse Shot+ and Power Header, there are enough PlayStyles to make every footballer feel special. These abilities are present throughout all of the game modes in EA Sports FC 24, so you're going to have to take them into account when assembling your squad.
EA Sports FC 24 engine upgrades
The engine upgrades over the past few FIFA games have been minor at best, and it we didn't see massive changes in EA Sports FC 24. While there has been plenty of speculation about a 120fps mode, similar to the Madden Series, this wasn't introduced in EA Sports FC 24. Instead, the devs have upgraded the clothing physics – now you can watch the fabric wrap and move around players as they sprint across the pitch. Check out the best FC 24 settings to get the best performance possible.
EA Sports FC 24 game modes
Although FC 24 represented a fresh start for the soccer series, it will still continue to play host to most of the fan-favorite modes.
Ultimate Team, Career Mode, Clubs (Pro Clubs), and Volta are all playable in FC 24. However, these got new features to spice things up for the new generation.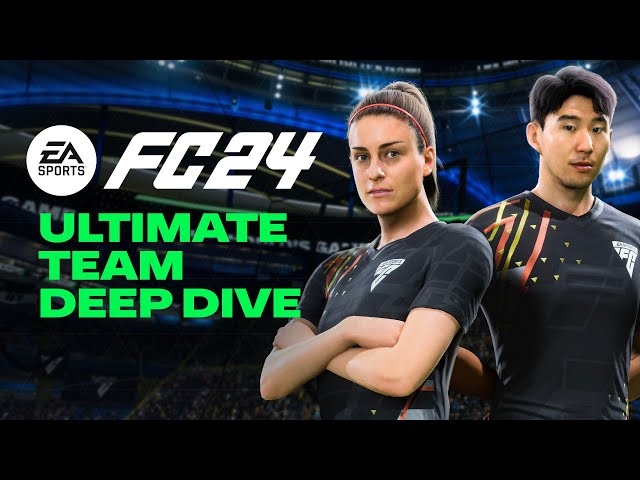 EA Sports FC 24 Ultimate Team
Ultimate Team is back, but this time with friends. Now, for the first time, players could take mixed teams to the height of Divisions Rivals.
These mixed teams present new opportunities to play over the course of the year. And, when you consider the Ultimate Team FC 24 Evolutions feature, which allowed you to improve a player's skills to keep them competitive, the possibilities are endless.
EA also introduced changes to packs, objectives (including a claim all button, finally), and position changes.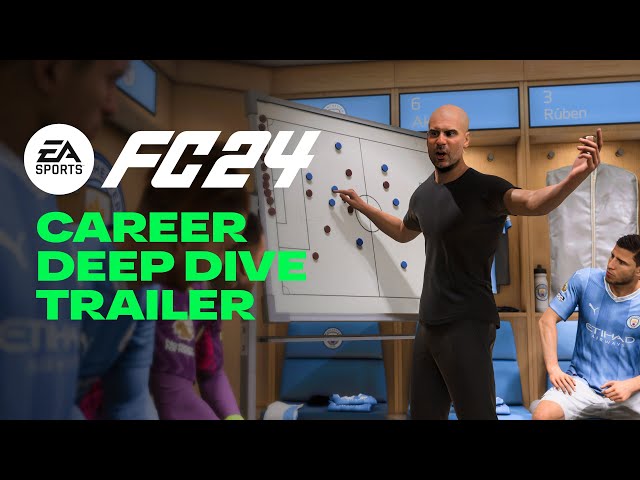 EA Sports FC 24 Career Mode
In EA FC 24, Career Mode has never looked better. Players now have more control than ever before in both player and manager Career modes.
As a manager, you were be able to adapt how you deliver your coaching to the players by developing your own style. To help you bring that to life, you can hire coaching staff who will impact and improve the players around them.
Ahead of match days, you'll have the option to sort individuals out with training plans – keeping them sharp and fit ahead of those big fixtures. You'll also have the option to get Football Manager-esque pre-match reports, which outline how your opponents might play. Using this information, you can complete match-ready training to help your players learn specific skills tailored to attack their opponents.
And lastly, when it comes to watching the game, managers now have various options. You can spectate it from above, from the stands as a fan, or from the sidelines.
Player mode also got some nifty changes. Your custom players now have agents who will have their backs at all times. If you want to play for PSG one day, your agent will give you career advice in the form of objectives – complete those over the course of a couple of seasons, and you might find PSG is knocking on your door in no time at all.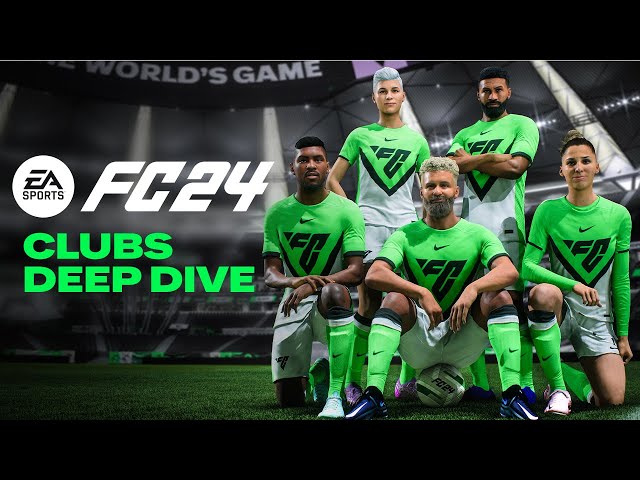 EA Sports FC 24 clubs
Clubs was basically the previous Pro Clubs mode in older FIFA games but with a shorter name. And guess what? Cross-play is finally coming. It is cross-generational, though, so PC players will only be able to play with PS5 and Xbox Series players.
So what were the changes? Firstly, Clubs got a format overhaul. It now is in a seasonal format, with players working through a league phase, a promotion phase, and an end-of-season playoff phase in each season. Relegation has been removed, giving players an opportunity to build points consistently. This will be reset at the end of the season.
This change keeps things flowing and allows players to build not only their skill rating but also their fanbase and reputation. As this starts to stack, you can track your progress from zero to hero, attract better players to your club, and improve the size of the venues you play in.
EA Sports FC 24 cover
Fans criticized the cover art for the EA Sports FC 24 Ultimate Edition as it looks, well, pretty ugly. The actual in-game footage still looks much nicer than the Ultimate Edition cover, but there's something about the placement of all 31 players that makes the cover seem like a screenshot from The Sims.
The Standard Edition sees EA return to the regular format of having a cover star. The last few years focused on PSG's Kylian Mbappé, but the spotlight has moved over to Manchester City's Erling Haaland. After completing the treble and scoring a record amount of goals in the league in his first season, it's no surprise that Haaland has been selected as the newest cover star.
That's all we knew about the football game before the EA Sports FC 24 release date. If you're looking for more information on the best upcoming games, we've got a list that should have you excited for the future. We also have a list of the best sports games if you want to play something more akin to football.