Hardcore looter-shooter Escape from Tarkov has recently seen a massive spike in popularity, driven at least in part by a Twitch promotion that let players collect valuable in-game loot by watching certain Tarkov streamers. That newfound popularity has led to questions about plans for the final version of the game, and developer Battlestate Games has clarified that it has no plans to include female character models.
The question has come up as Escape from Tarkov has attracted attention in recent weeks, becoming at one point the most-watched game on Twitch. New potential fans have searched out information on Tarkov, which first launched in a closed alpha version in 2016. Shortly after that launch, Wccftech published an interview with Battlestate developer Pavel Dyatlov. The interview covered a range of topics, and concluded with a question about whether Tarkov would eventually include female playable characters.
"We considered that, but we came to the conclusion that women are not allowed to be in the war," Dyatlov said at the time. The interviewer pointed out that women serve in militaries around the world, but Dyatlov remained firm.
"I can agree with you and we discussed it for a very long time, but we came to the conclusion that women can't handle that amount of stress," he said. "There's only place for hardened men in this place."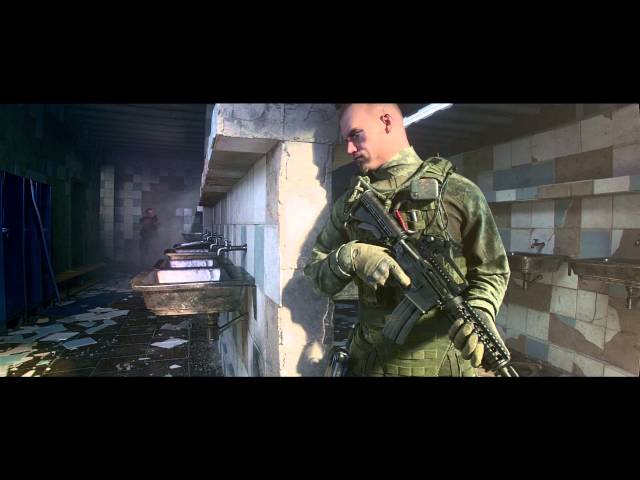 With Tarkov's newfound popularity, that part of the 2016 interview has generated some controversy among players (as well as potential players), prompting a response from Battlestate.
"Just to finally clear the question about women in EFT," the developer tweeted from the official account Monday. "First – there are women in EFT already (trader, some future key storyline quests will have women as main characters)."
The trader referenced in the tweet is the Therapist, from whom players can purchase certain supplies and receive quests. The Therapist exists only as a static image in Tarkov's menus.
Regarding the 3 years old article with points about women in EFT. The answers were done by one, not a key BSG employee which probably were misinterpreted and as a result didn't reflect the official position of the company, that we always respected women in wars and military women

— Battlestate Games (@bstategames) January 6, 2020
Battlestate Games says Dyatlov was reprimanded for the interview, but the developer hasn't changed its position on female characters being playable in raids, which is where the bulk of Tarkov's first-person perspective gameplay takes place.
"But there will be no playable female characters because of game lore and more importantly," Battlestate continued, "the huge amount of work needed with animations, gear fitting etc."
According to the official site, the game takes place in the fictional city of Tarkov, which was at the centre of a political scandal that led to its special economic zone being closed off from the rest of the world as rival PMC organizations fight for control.
Escape from Tarkov is currently in closed beta, and dates for a planned open beta and full release are yet to be announced.