Fallout 76: Wastelanders was announced during Bethesda's E3 presentation, and will finally bring NPCs to the West Virginian wasteland. In an interview with PCGamesN, the game's project lead Jeff Gardiner, those new characters will be far more than just set-dressing.
As showed off in the update's trailer, you'll be able to converse with the NPCs and choose to help or hinder their attempts to survive in Appalachia. That's not all, however, as it sounds like you'll be able to develop genuine relationships with some of the new characters. According to Gardiner, "you're going to be able to romance" West Virginia's new arrivals.
Fallout isn't known for its graphic adult scenes – if that's what you're looking for, perhaps check out our list of the best sex games – but has often offered the ability to seduce certain characters, as long as your charisma is high enough. I presume that Fallout 76 will offer a similar system if you're able to charm someone into bed, with the screen tastefully fading to black rather than offering a fully-fledged sex scene.
Gardiner goes on to say that your ability to interact with the NPCs is more fleshed-out than even some of the mainstream Fallout games; "the dialogue trees you saw have even more options than you did in Fallout 4 – we're going back to more like Fallout 3, where you're going to be able to use your SPECIAL stats to influence people."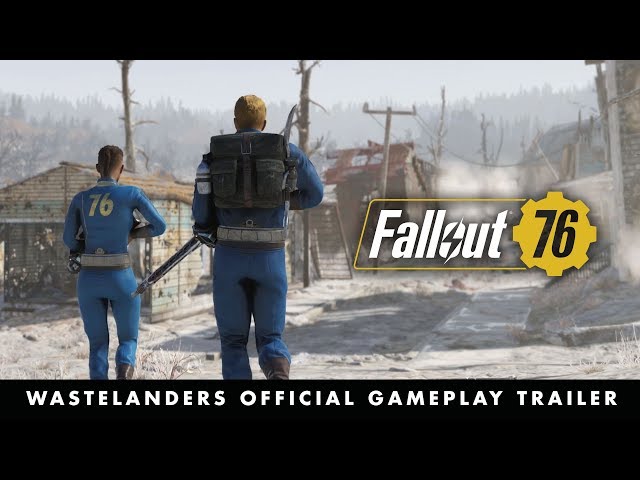 If you'd rather go questing than get down and dirty, the NPCs can also help you out in the open-world. They won't quite be companions in the traditional sense – they won't follow you around or fight by your side – but "they're going to be at your camps, they're going to be able to issue quests, you're going to go on quest lines for them."
Read more: Shroud says Fallout 76's Nuclear Winter is his "new main game"
That's not all that's coming to Fallout 76 in the wake of E3. A free trial launched yesterday, along with a new Fallout 76 battle royale Nuclear Winter.