Far Cry 6 is among several Ubisoft games coming to Steam over the next two months as the publisher behind the Tom Clancy games continues its return to Valve's PC gaming platform. The open-world game starring Giancarlo Esposito, known best for his role as Gus Fring in Breaking Bad, follows in the footsteps of Assassin's Creed Valhalla, The Division 2, and Anno 1800 as a Far Cry 6 release date on Steam is set following previous Epic and Ubisoft store exclusivity.
Ubisoft's leading series have been slowly making a return to the Valve storefront over the past several months, following a lengthy absence where Ubisoft games on PC were available only through Ubisoft's own client or via the Epic Games store. This began with Assassin's Creed Valhalla arriving on Steam on December 6 last year, which was later followed by Anno 1800, and then Tom Clancy's The Division 2 in January.
It seems the publishing giant isn't done, however. Far Cry 6 now has its very own Steam page, with other games including tactical FPS co-op game Rainbow Six Extraction, extreme sports mashup Riders Republic, and Monopoly Madness, a unique spin-off based on one of the world's most famous (or infamous) board games.
Upcoming Ubisoft Steam release dates
Here are all the upcoming Ubisoft games planned to release on Steam:
The Far Cry 6 release date on Steam is May 11.
The Riders Republic release date on Steam is June 8.
The Tom Clancy's Rainbow Six Extraction release date on Steam is June 15.
The Monopoly Madness release date on Steam is June 22.
Will Far Cry 6 have Steam achievements?
Currently, none of the Ubisoft games listed above mention Steam achievements on their Steam store pages. The lack of this particular feature on Ubisoft games has been a common complaint, and while Ubisoft did initially shut down any hope for Assassin's Creed Valhalla Steam achievements, it did later comment that this decision is "under review."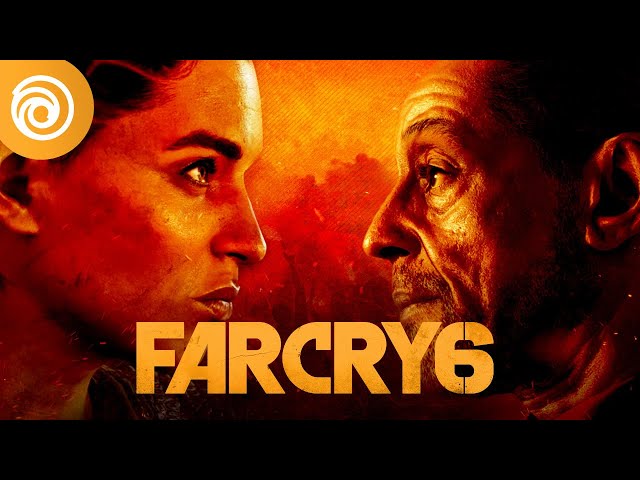 While Valhalla still lacks any Steam achievements, a recent update saw over 100 Steam achievements added to Anno 1800, so perhaps this is a sign that players' requests are being taken into account. Based on the current store page I'd advise you not to expect to see any Steam achievements in Far Cry 6 at launch, however.
Keep yourself busy until then by checking out more of the best FPS games on PC. Ubisoft has also just extended the ongoing XDefiant beta; the Call of Duty rival has been positively received so far despite numerous issues during testing, so perhaps it'll be a contender to join the ranks of the best free PC games in the future.