FIFA 23 is a milestone in the history of football games. Marking developer EA's final entry in the nearly 30-year series as it drops the license and prepares to launch its upcoming EA Sports FC 24, FIFA 23 really is the last of its kind. As we await the rebirth of the series, the current entry becomes a free Steam game for the weekend; even better, if you really enjoy it you can pick up this little slice of sports history cheaply in a Steam sale.
FIFA 23 feels like a game you should play if you care about football. It's not about the specific quality of the game, although it's by all accounts another excellent recreation of the world's most popular sport, with everything from the Premier League to the smallest grassroots competitions, and of course the inclusion of the women's club teams (for the first time in the series) alongside the national squads competing in the FIFA Women's World Cup.
However, its position as the final entry in the series to bear the FIFA name makes it feel special, and now you can check it out for the low cost of nothing as a free PC game if you're quick. You've only got a few days to do so, but if you really enjoy yourself and want to keep going rather than just grabbing the incoming EA Sports FC 24, you can save yourself a lot of money doing so.
As an Arsenal fan, for my sins, last year's Premier League was a real rollercoaster ride – in hindsight I can't be disappointed with what we achieved, but I'll always wonder what could have been. Thanks to FIFA 23, I can now change the course of (digital) history for the better. With the FIFA Women's World Cup final this weekend seeing England facing Spain for the trophy, I might even attempt to preempt the result with my own recreation of events.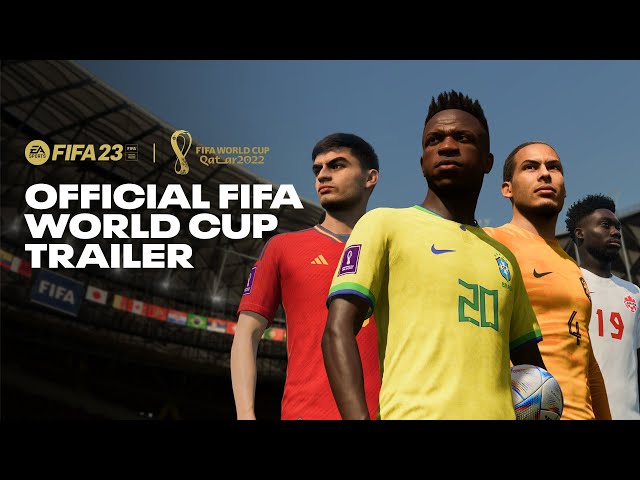 FIFA 23 is free to play on Steam until August 21. If you try it out for yourself and enjoy it enough to want to carry on, FIFA 23 is 75% off on Steam until August 21 – expect to pay $17.49 / £14.99 down from $69.99 / £59.99. The FIFA 23 Ultimate Edition is 60% off, meanwhile – putting it at $35.99 / £31.99 down from $89.99 / £79.99.
FIFA 23 is also included as part of the EA Play subscription, which you'll get access to as part of a PC Game Pass or Game Pass Ultimate sub. So if you're already signed up to Microsoft's service, you can play it on there. If you've been doing so already, but want a copy to keep, this sale also presents a welcome chance to do that.
Alternatively, enjoy more of the best free PC games that won't cost you a thing. If you're after even more friendly competition, we've lined up the best sports games to play in 2023 as well.