FFXIV Dawntrail brings the long-awaited Final Fantasy XIV graphics update, making one of the prettiest worlds in gaming even more gorgeous. However, while it's great to see the decade-old MMORPG brought into a more modern era, the overhaul that's really got FFXIV players excited is a much smaller-scale one – the long-teased introduction of a second dye slot on your gear with the release of its next expansion, FFXIV Dawntrail.
That's right, the FFXIV fashion game just changed dramatically. After all, we know that the true endgame of Final Fantasy XIV, much like all MMOs, is making your character look as good as possible. That's always been an area where FFXIV excels, but director Naoki Yoshida reveals at FFXIV Fan Fest 2023 in Las Vegas that players will have access to two dyes per gear piece, dramatically changing how you'll be able to adjust your look.
Suffice to say, players are pretty enthused. You can see the reveal of this moment from the 2 hour and 10 second mark in the Fan Festival livestream – as soon as a dye update is mentioned, you can hear the crowd murmuring in hushed anticipation. As Yoshi-P's translator says, "For a while we've been getting a ton of feedback from people saying, 'I really want to be able to dye more parts of my gear,'" the yells and screams rise to a tremendous crescendo.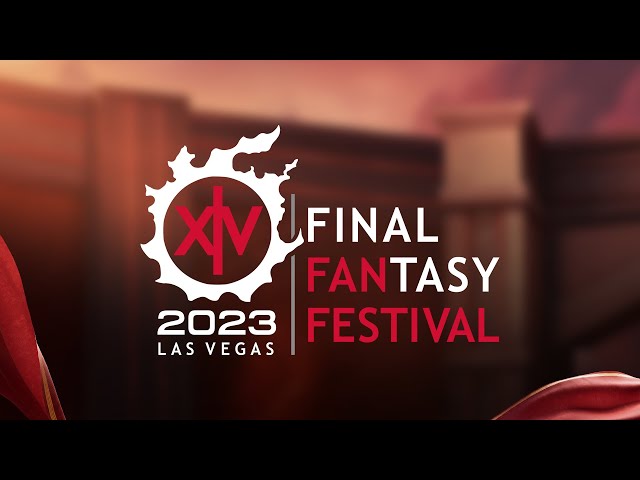 It's perhaps louder than any reaction I heard for the rest of the night, showing just how much this small but powerful change matters to players. Yoshida continues, clarifying, "We have upgraded it so you will be able to apply two dyes per gear piece. We may not be able to apply this to certain housing items, ones that are particularly difficult, but we will try to apply it to as much gear as we possibly can."
That's not all, however; there's also the introduction of a new gear type – Eyeglasses. That's right, those of us who like our character to wear glasses or shades will no longer be left hatless. Eyeglasses are a separate gear item that can be equipped alongside headgear, meaning you can now make your character look as devilishly handsome as the rather stylish specs-sporting Hrothgar seen in the image below.

As for the FFXIV Dawntrail graphics update itself, it's also looking rather lovely. I still maintain that Final Fantasy XIV remains one of the most beautiful games on PC – its art direction and visual effects combine to make moments and vistas that can still take my breath away even ten years after A Realm Reborn first relaunched. But there's no denying that its models and environments are rather dated on a technical level.
This graphical overhaul isn't going to push FFXIV past some of the modern technical powerhouses of PC gaming, of course. It's still an MMO and there's very much a focus on ensuring as many players as possible can run the game smoothly. However, the full rework, which can be seen at 1:44:30 in the video above, is certainly a very welcome overhaul.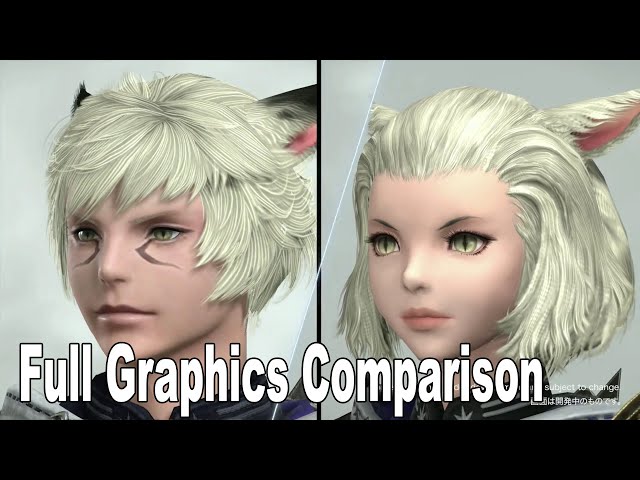 The characters look a little more three-dimensional in their details, but for me, it's the environments that stand out most. The new colors pop even more, the bushes and grass look more dense and lush, and light flits through the treetops for that extra welcoming detail. As someone who will just log in sometimes purely to be in that world, I can't wait for it to get even more inviting.
For the time being, make sure you're up to speed on the latest FFXIV Island Sanctuary updates, and check out the FFXIV alpha mount that lets you ride in style with one of Eorzea's cutest companions.