At FFXIV Fanfest London, game director and producer Naoki Yoshida reveals the collaboration he's always wanted to do – although he worries that the two games wouldn't be compatible. A noted Blizzard fan, Yoshida, best known as Yoshi-P, says that working with Diablo would be a dream come true, but that its "hardcore" design might make it tough to mesh with the world of Final Fantasy 14.
Speaking at a press event attended by PCGamesN, Yoshida is asked what his dream FFXIV collaboration would be. The MMORPG has already had numerous crossovers over the years, including ones with Dragon Quest, Monster Hunter, and Yo-kai Watch, as well as several with other Final Fantasy games – with FF16 and FF11 collabs announced at the FFXIV Fanfest London keynote.
"I mentioned this in the past, but I'm a huge Blizzard fan – so, if we could just make it work, I would be so happy to see some sort of collaboration with Diablo." He admits, however, that their divergent styles might not be a good fit. "As you all know, Diablo has quite a 'hardcore' graphics outlook in terms of the world. In terms of the ratings it might be a bit difficult."
"Of course, on the other hand we don't really want to disappoint fans of the [Diablo] franchise as well – if we go for a softer version of Diablo in FFXIV, maybe that's not what people want." He emphasizes that he wants any collaborations to happen "in a way that fans of both franchises would be happy."
Yoshida also lifts the lid on some of his past collaborations, saying that with the Monster Hunter crossover, which saw FFXIV players take on that series' iconic red dragon Rathalos while Final Fantasy's Behemoth became a fight in Monster Hunter World, Yoshida himself had planned it in his head "for a long time" and discussed the idea with MH producer Ryozo Tsujimoto and franchise creator Kaname Fujioka.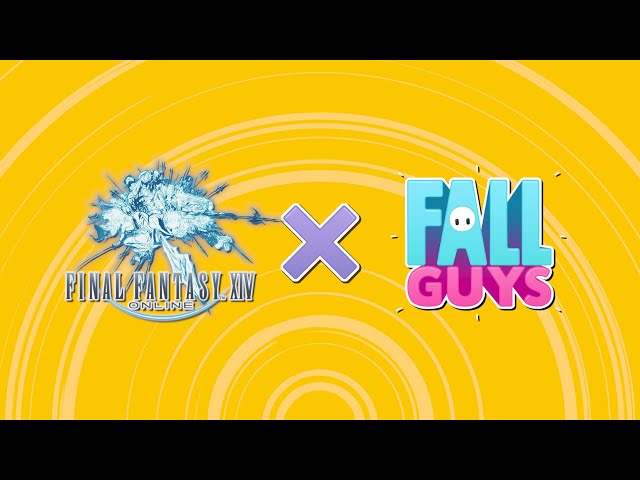 Conversely, with the upcoming Fall Guys collaboration, set to arrive in FFXIV patch 6.51 on Tuesday October 31, it was the Fall Guys team that spoke to Square Enix Europe about the possibility of a collab. "In those cases, we also make our own proposal and send it to the other company, and generally they get quite surprised. They're like, 'What, you don't want to do just costumes?'"
"It's more our policy to create it as a crossover" he explains, saying he loves to generate hype throughout the wider industry, "and if it's something that will make FFXIV players happy, then we definitely want to go through with it."
It might be a while until the FFXIV Dawntrail release date, but we'll be keeping you up to speed on all the latest details, including the reveal of the FFXIV Viper, the new melee DPS job revealed at the London Fanfest event.