How do you hide in secret passages in Fortnite? The second season of Fortnite Chapter 2 went live last week and brought hundreds upon hundreds of spies, villainous bosses, and henchmen to the battle royale island. After so many weeks with scarce content updates, Fortnite players appear to be loving the new changes, even the reintroduction of Mythic weapons that you can get by defeating the various Fortnite bosses.
These new elements can be found lurking in some of the fresh points of interest, awesome new Bond-inspired locales teeming with secrets and loot. However there's another neat secret to these bases: secret passages that you can hide in. This being Fortnite, it's only natural that Epic Games is making sure players are aware of this new feature by adding it as a Battle Pass challenge.
The new hidden passages can be found around all Shadow safe house locations, or indeed at any of the new henchmen areas. But they're not the vents you can crawl around in, they're instead disguised as portable toilets and dumpsters. Finish this challenge off and you'll be a little closer to unlocking some of this season's best Fortnite skins.
How do you hide in secret passage in Fortnite?
You can hide in a secret passage by approaching it and pressing E when the 'Hide' prompt appears. You will then be transported via a tunnel to a new location nearby. You'll need to do this in three different matches to complete the challenge.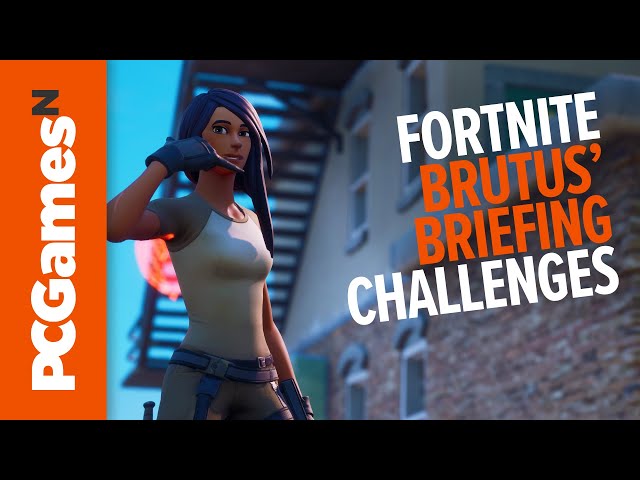 You can also find these in the same locations as the Fortnite Shadow safe houses, making this an easy challenge to tick off in tandem. This will be part of completing the Brutus Briefing challenges, meaning you're a little closer to choosing between the Ghost or Shadow factions. The choice is only for individual skins though, so you're not committing to the light or dark side.