An exciting day for racing fans is slowly turning sour for its PC audience as Forza Motorsport 8 is facing some serious performance issues. No problems have been reported with its Xbox Series X/S counterpart which leaves this news stinging even more given it's a platform-exclusive issue. This comes on the back of Starfield having its own performance nightmare on the Steam Deck.
We noted in our Forza Motorsport review that performance on PC was flawed at best. What was set to be one of the best racing games on PC, is now facing a race against the clock to fix some substantial issues that cut into our overall experience.
For more on how our time on the track was affected by these issues, here is a quote from our review:
"For context, I conducted my review on the following build: i7-9700K, RTX 3080, and 32GB DDR5, which are considerably better specs than the recommended Forza Motorsport system requirements, but despite having a ray-tracing capable card, enabling it would drop the game to below 30fps. Following this, turning ray-tracing back off again wouldn't bump the frame rate back up – only a full game restart would fix the issue. With everything set to high, I was averaging around 80fps on most circuits at 1440p, but bumping it up to ultra made that shoot down to the mid-40s, which is almost unplayable for a racing game."
Despite having the system requirements handily beaten, we still couldn't get acceptable performance out of Forza Motorsport. Worse still, encountering a bug that requires a full restart of the game just triggers further frustration.
To gain insight into whether this is just an Nvidia GPU issue, we also tested the game on the following hardware: AMD Radeon 7900 XTX, AMD Ryzen 7 7800X3D, 32GB DDRR5 7,400MHz RAM, and an NVMe SSD.
In this testing, we found performance to be better, with 78fps achieved at native 4K without ray tracing enabled. If we turn ray tracing up to the max, performance falls to 50fps. This performance is no way near as problematic as those we found on an Nvidia card, which suggests this may be where the issues lie.
The Forza games are always a technical marvel, with visuals that leave its players in awe, and this is especially true of the most recent Horizon game which is still used in many benchmarking tests for new graphics cards. We assumed Motorsport would take its place, but those plans will have to be placed on hold for now until we have a definitive answer.
We're hopeful that the team at Turn 10 can make the required adjustments and release a patch sooner rather than later, but this will require a deep dive into what exactly is causing the performance issues in the first place.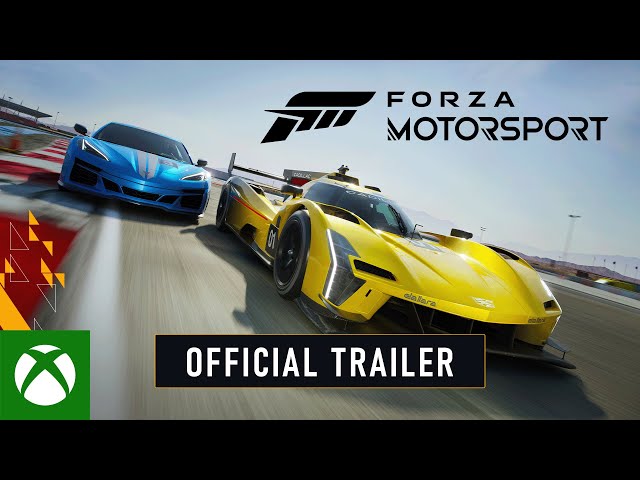 Keen to scratch the online itch but not sure what to play? Take a look at our list of the best multiplayer games on PC in 2023 for some inspiration.