It may be getting on a bit now, but the Logitech G502 Lightspeed gaming mouse remains one of the most capable and versatile gaming mice around. While it isn't currently on our best gaming mouse or best wireless gaming mouse list, it's still a favorite for many and well worth trying, especially at its currently discounted price.
You can grab the Logitech G502 Lightspeed wireless mouse for $91.15 on Amazon, a massive discount from its original $149.99 retail price. Price tracker camelcamelcamel shows that it has been cheaper before, but it has never dropped below $84 on Amazon and often retails for around $120, so this is still a sizable saving.
The entire G502 lineup has long been liked by many gamers, thanks to its comfortable shape and host of extra functions. As well as additional buttons next to the left-click button that are ideal for quick DPI changes, there's a metal scroll wheel that can either offer a notched feel or spin freely for super-fast scrolling. You also get a weights system for fine-tuning the weight and balance of the mouse.
Building on those features, the Lightspeed also added Logitech's excellent low-latency wireless connection and fixed a key failing of previous G502 models by adding rubber to the metal scrollwheel – it was too slippery before.
By modern standards, the HERO 25K sensor, with its 400+ IPS maximum movement speed rating isn't world-leading but is still firmly at the high-end of the scale and means that even in twitch shooters, the G502 can give you an advantage over the competition. Make no mistake, the G502 Lightspeed is still absolutely a top-tier gaming mouse despite its advanced years.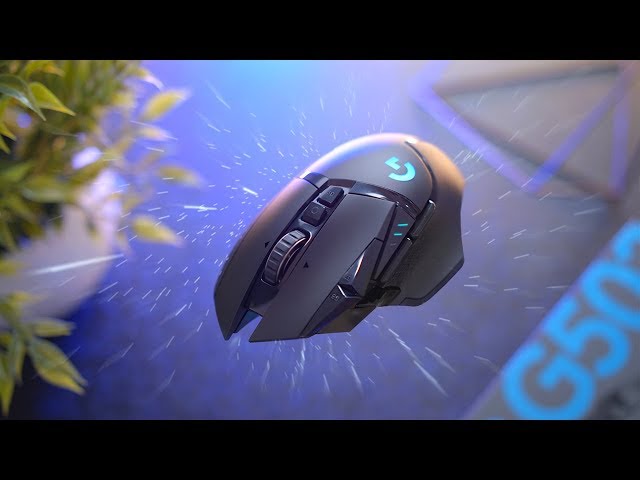 Meanwhile, if you're concerned about the lack of a super-high polling rate, such as on the likes of the Corsair Sabre 8KHz or the new 4KHz Razer Cobra Pro, worry not. The true effect of these high polling rates is minimal in daily use, meaning this mouse's standard 1,000 Hz polling rate is nothing to worry about.
For those of you who just need their peripherals to have RGB included, the G502 even has you covered there too. All of the G502's features can be managed in Logitech's G Hub software, which, like most accessory manufacturers' software, has its lovers and haters.
While newer mice on the market may catch your eye, don't discount the G502 Lightspeed based on age alone. With a hefty price cut, we still believe it's worth trying as it holds its ground up against the new generation of wireless gaming mice that it inspired.
On the lookout for new gear to get an edge on your competition. Check out our guides to the best gaming headsets and best gaming keyboards.